Gaza Crisis: Hamas' Qassam Brigades Pledge to Target Israel's Ben-Gurion Airport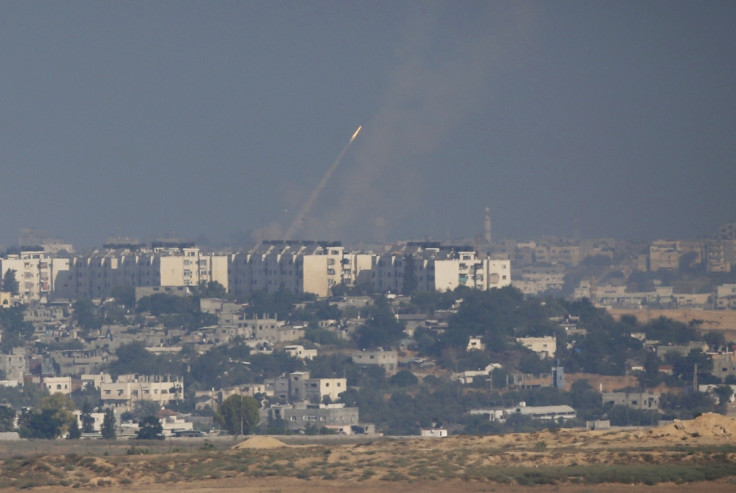 The armed wing of militant group Hamas has warned Israel that it plans to fire rockets from the Gaza Strip at Tel Aviv's Ben-Gurion international airport.
The group, on their official Twitter page, warned airlines not to fly into Israel's main airport because of the ongoing unrest.
"The armed wing of the Hamas movement has decided to respond to the Israeli aggression, and we warn you against carrying out flights to Ben-Gurion airport, which will be one of our targets today because it also hosts a military air base," said a statement by the Islamist group's Izz el-Deen al-Qassam Brigades.
Despite the daily rocket fire from the occupied coastal enclave, international airlines have continued to fly in to Tel Aviv as the missiles have either been intercepted by Israel's Iron Dome system or have caused no casualties.
The group claimed responsibility for one rocket already fired at the airport and said that it had issued the warning to airlines so casualties to their passengers could be avoided.
In Israel, three people were injured when a rocket struck a petrol station in Ashdod, Israeli officials said.
There have been no casualties on the Israeli side because of the Iron Dome but rockets have reached areas as far as Hadera, 116km (72 miles) north of the enclave, as well as the major cities of Jerusalem and Tel Aviv.
The Palestinian death toll from Israeli air strikes on the occupied enclave of Gaza has risen to 100, according to Palestinian medical sources.
Israel has conducted more than 1,000 airstrikes against Gaza targets, killing dozens of civilians and over 20 children in what the Israel Defence Forces (IDF) claim is retaliation for rockets fired by Hamas at major Israeli cities.
The Palestinian health ministry says that, in addition to those killed, 675 people have been injured in the Israeli strikes.
© Copyright IBTimes 2023. All rights reserved.