Once lucrative smuggling tunnels on the Gaza/Egypt border have been flooded with water by authorities. The Egyptian government have filled the routes with seawater, saying they are used to smuggle weapons to Islamist insurgents in the Sinai desert.
Tunnel diggers say the underground routes are mainly used for bringing commercial goods in and out of Gaza. Khalil, one of the tunnel diggers, said: "They have destroyed everything in 20 days."
"During the 50-day war, the Israeli rockets couldn't do such a thing and 10 days after the war we were able to get this business back. But now we are unable to do get our business back. All the tunnels have collapsed."
At one point, an estimated 22,000 Palestinians worked in around 2,500 tunnels between the countries. It is now thought that less than 20 tunnels remain, with cigarettes the main contraband taken across the border.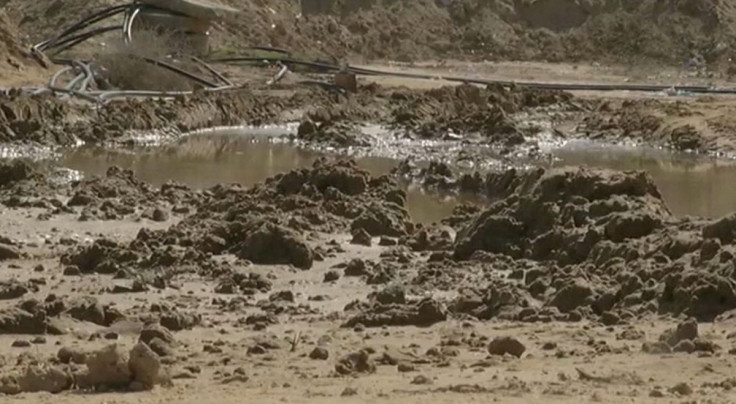 The local environment has suffered as well, with towns experiencing flash floods and pollution to their reserve drinking supplies. Frontier towns such as Rafah have been particularly badly hit, with the mayor warning drinking wells could face contamination as well.
Rafah resident Samia Abu Jamee said: "We woke up at night, some of us were searching for a squeegee and others were trying to close the gutter to prevent the water from coming inside. Now we are more concerned about the water which may destroy the infrastructure and we will be harmed, we will sink. What are we going to do now?"
One tunnel owner, who asked not to be identified, said it had cost him $200,000 (£130,088) to build the structure and the flooding had forced him to cut his workforce of 54 to eight.