Gaza Strip: Israel Accepts Egypt-Brokered Ceasefire with Hamas
After 51 days of fighting, long-term ceasefire deal includes easing Gaza blockade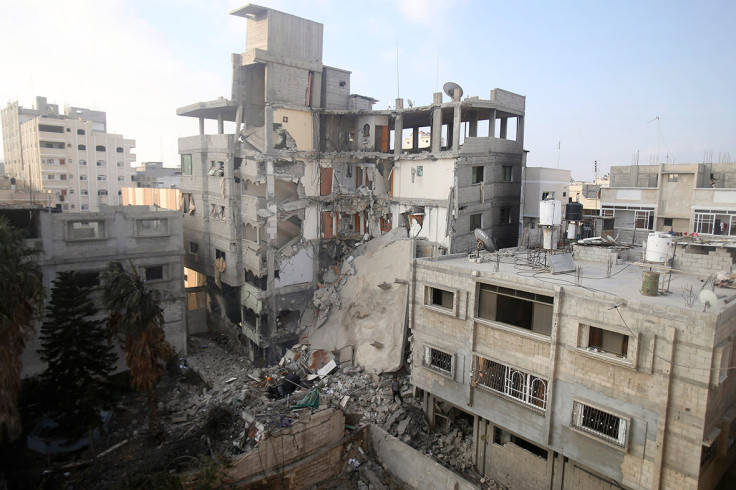 Israel has accepted a proposal for a ceasefire with Hamas, brokered by Egypt, a senior Israeli official says, adding that cabinet ministers have been notified.
However the Israeli Defence Force reports that Hamas rocket attacks continued until the ceasefire began.
The deal, which comes after 51 days of fighting killed 2,138 Palestinians, mainly civilians, and 68 Israelis, mainly soldiers, was confirmed by Egyptian MENA news agency.
The ceasefire was to begin at 7pm local time (5pm GMT).
The Israeli official said that Israel "responded positively" to Egypt's call for an open-ended ceasefire.
According to the deal, Israel will ease its blockade of Gaza to allow humanitarian and construction materials to get in.
Other talks on more substantial issues, such as Hamas' demand for an end to the blockade and Israel's calls for Hamas' disarmament, will start in Cairo within a month.
Earlier, Hamas representative Moussa Abu Marzouk said that the negotiations "have ended and we have reached understandings that underscore the steadfast stance of the Palestinian people with the victory of the resistance.
"We are waiting for an official announcement to set the final hour and announce a ceasefire and an end to Israeli aggression," he said.
Celebrations in Gaza
As soon as the ceasefire was announced, Palestinians in Gaza started flooding the streets to celebrate the end of fighting.
Palestinian president Mahmoud Abbas confirmed on television that "there will be a complete stop in fighting".
"Homes, schools, hospitals and mosques are destroyed in Gaza and we need to react soon to mend the wounds," he said.
Haaretz reported that 15 rockets and mortar shells were fired from the Gaza Strip into Israel during the 30 minutes leading up to the ceasefire. Two rockets exploded in open areas in Be'er Sheva while three were intercepted over Ashkelon, according to the IDF.
© Copyright IBTimes 2023. All rights reserved.