Gaza Strip: Which Celebrities Support Palestinians in Israel-Gaza Conflict?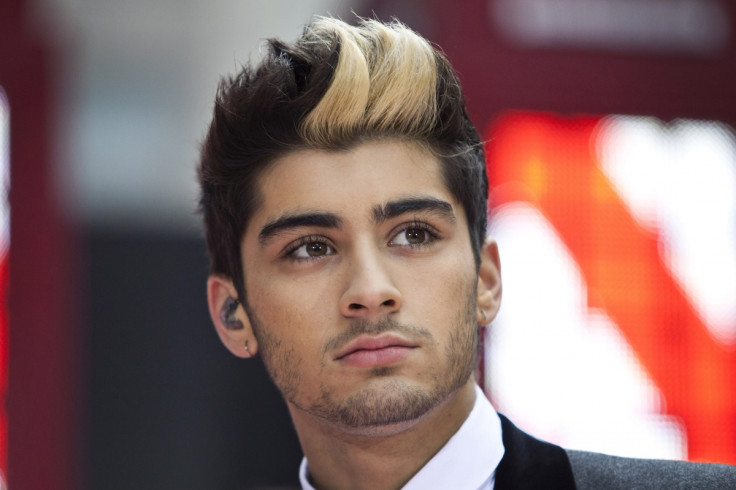 Since Israel Defence Forces (IDF) launched its Operation Protective Edge against Gaza on 8 July, celebrities have publicly stated which side of the conflict they support.
Many famous people have taken to social media to express their opinions and state their positions, often causing controversy.
IBTimes UK looks at the celebrities who showed their support for Gaza.
Singer Rihanna was one of the first celebrities who shared her view on the conflict.
The pop star tweeted "#freePalestine" on 16 July, provoking a controversy as people argued she should not openly speak about political issues, given her influence on millions of fans.
Rihanna's tweet was shared at least 7,000 before the singer deleted it and replace it with: "Let's pray for peace and a swift end to the Israeli-Palestinian conflict! Is there any hope?"
Houston Rockets' NBA star Dwight Howard also tweeted a pro-Palestine message, which he subsequently deleted.
A few days later, 21-year-old star Selena Gomez posted an image on Instagram which stated "It's About Humanity. Pray for Gaza."
Along with the picture, Selena posted: "Please pray for those families and babies today. Please always remember what's important in life. It's not any of this. We are here to help, inspire and love. Be that change. #wearethenextgeneration." Her message also sparked controversy, with some telling her she has lost a lot of fans.
One Direction's Zayn Malik also tweeted "#FreePalestine." His tweet was shared nearly 150,000 times in a few hours.
Footballer Joey Barton tweeted "If this was anybody else but Israel the West would intervene. It cannot continue. Innocent children being slaughtered. This must stop. I agree with UN Secretary General Ban Ki-moon. 'In the name of humanity, the violence must stop.'"
He also tweeted:
In Spain, actors Penelope Cruz and Javier Bardem signed, together with other celebrities, an open letter accusing Israel of "genocide".
The letter read: "Gaza is living through horror these days, besieged and attacked by land, sea and air. Palestinians' homes are being destroyed, they are being denied water, electricity, free movement to their hospitals, schools and fields while the international community does nothing."
Actress and Unicef ambassador Mia Farrow said on twitter:

Farrow also said, "Ambulances are supposed to be protected in conflict zones but Israel has hit 10 and bombed 2 hospitals HT#GazaUnderAttack".
Actor John Cusak argued Israel's operation is not self-defence. Mario Balotelli wrote a message on Twitter after four Palestinian children were killed by a shell fired by an Israeli ship, while they were playing football on a beach in Gaza.
English comedian and author Russell Brand accused Fox News presenter Sean Hannity of using "terrorist tactics" as he kept interrupting a pro-Palestine guest during a debate.
"One of the definitions of 'terrorist' is using intimidation to reach your goals," Brand said in one of his YouTube videos.
"Who in that situation was behaving like a terrorist, using bullying, intimidation? Sean Hannity. That is where the terrorism is coming from."
John Legend criticised the US government for his support to Israel during the conflict.
IDF launched the operation to restore calm in southern Israel, after Gaza had fired more than 150 rockets into the country.
On 17 July, IDF also started a ground invasion of Gaza, aimed at destroying underground tunnels built by the Palestinian Islamist organisation Hamas' .
More than 1,400 Palestinians have been killed since the operation was launched.
The UN warned Israel might be committing war crimes, as at least 70% of the Palestinians killed were civilians.
The Israeli death toll stands at 56 soldiers and one civilian.
© Copyright IBTimes 2023. All rights reserved.