Shocking new images emerging from Gaza show zoo animals are the latest innocent victims in the battle raging between Israel and Hamas.
Fighting in the Palestinian territories has caused devastation in recent months with thousands of human fatalities. But this weekend photographs revealed that rockets fired by the Israel Defence Forces struck a Gaza zoo, killing hundreds of trapped animals in the crossfire.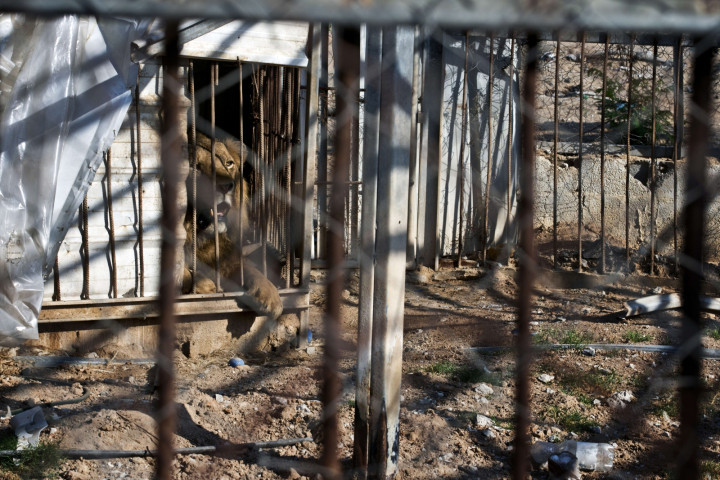 A number of disturbing images show deserted lions in cages damaged by rubble. Another shows a baboon standing over the decomposed remains of another monkey.
It is understood that eight monkeys and an ostrich were killed when Israel launched an air campaign over Gaza in early July that resulted in rockets falling on the zoo and smashing open animals' cages.
The zoo, in Al-Bisan City, was built by the Hamas government in 2008 as a tourist village to give Gazans relief from life in the Gaza Strip.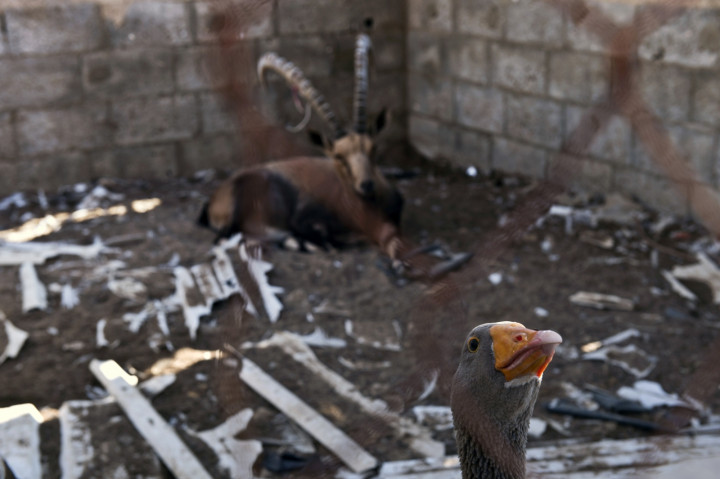 Animals were smuggled through tunnels connecting Egypt to Gaza in order to lift the spirits of those living nearby. The tunnels were shut when Egyptian president Mohamed Morsi was ousted last year.
Before the conflict began, the zoo was reported to be a "lush" area filled with greenery and palm trees.
An Israeli army spokesman said the military is looking into allegations it fired missiles in Al-Bisan park.