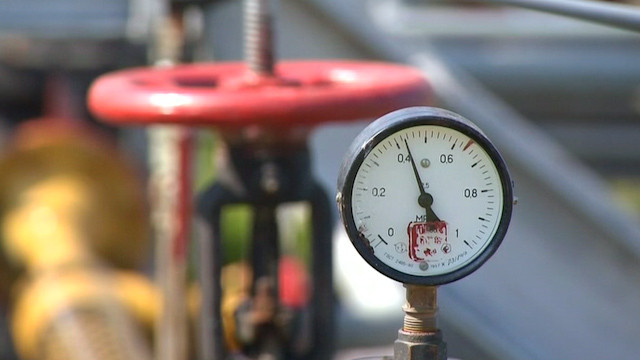 Ukraine's Energy Minister has slammed a leading Russian gas supplier for hiking the price it charges Kiev.
Yuri Prodan said that the $485 per 1000 cubic metres that Gazprom has set was a "political price".
The hike is the second this week, after Russia had initially upped Ukraine's price 44% on Tuesday to $385.5 per 1000 cubic metres.
The latest increase comes after Moscow introduced an export duty on gas to Ukraine. Gazprom CEO Alexei Miller told Russian Prime Minister Dmitry Medvedev that the price would rise another 26% and that "the gas price is increasing immediately from April" as a result of the export duty changes.
Speaking to reporters in Kiev, Ukraine's energy minister said "the Ukrainian economy should not pay such a price for gas. It is a political price." He also called for talks with the Russian gas supplier.
Gazprom also pushed Kiev to pay off $2.2bn worth of unpaid gas debts and said it should keep more gas reserves for the European market.
The news will be a blow to Ukraine's interim government which is already facing bankruptcy, following months of protests that led to the ouster of President Viktor Yanukovych in February.
Ukrainian ministers are debating an IMF bailout proposal that could amount to $27bn over a two-year period. In return for the emergency cash, the government would have to enforce strict austerity measures.
The price hikes are the latest in an ongoing conflict that has drawn in Kiev, Moscow, Washington and Brussels.
Tensions remain high in Ukraine following Russia's annexation of the Crimea peninsula. The region voted to be integrated with Russia in a referendum called "illegal" by Western leaders and rejected by the United Nations General Assembly.
The US and EU reacted to the vote by imposing a raft of sanctions against individuals with close ties to the Kremlin, as well as a Russian bank.
The possibility of a military escalation eased this week as some Russian troops pulled back from their positions close to the Russia-Ukraine border. However, thousands of Russian troops remain massed on the border, within striking distance of Ukraine's eastern cities.