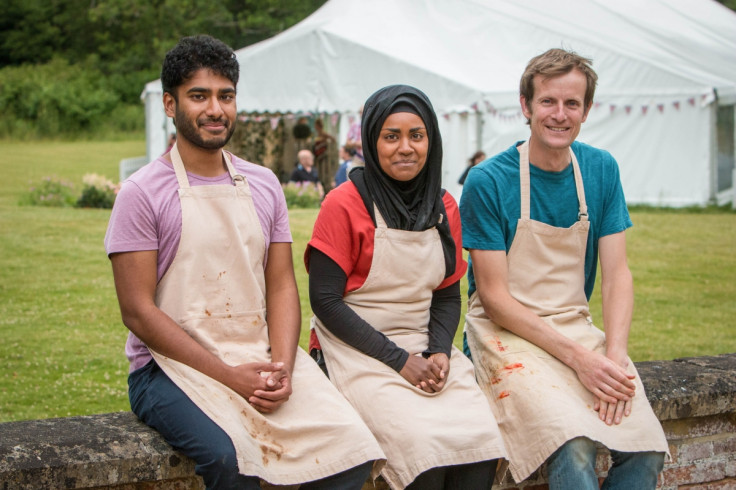 Notoriously hard-to-please judges Mary Berry and Paul Hollywood have finally decided on who the best baker of the 2015 bunch is, as they hailed Nadiya Hussain as the winner of season six of The Great British Bake Off in tonight's (7 October) finale episode.
It's been one of the most unpredictable series in Bake Off history to say the least. Every contestant bounced from being star baker to jeopardy of going home at numerous points throughout the series, including the three that made it into the final.
When the series began, runner-up Ian was tipped to walk away with the crown after he won the title of star baker for three consecutive weeks, but he shockingly sunk to the (soggy) bottom of the pile after failing to impress in week four with his creme brulee. However, his inventive bakes and dedication to using his own ingredients undoubtedly warranted his place in the final three.
On the other hand, bookies favourite to win in the last few weeks Nadiya, had a rocky start. After almost being sent home after every challenge due to her evident lack of confidence - despite her obvious talents when it comes to baking - she got into her stride when she started creating things such as a dough-snake and a chocolate peacock.
Tamal was arguably the most consistent cook out of the three finalists but his habit of playing it safe allowed him little opportunity to really wow Berry and Hollywood, regardless of the fact that most of his bakes were near perfect every time.
Not only has this series been one of the most exciting when it came to anticipating who would be booted off each week, but it's also had some of the most difficult challenges to date including the unusual task of making a Victorian-era inspired pie and one which saw the amateurs construct a nun-like sculpture made entirely of eclairs. Fans have certainly been treated to witnessing some ambitious bakes and the results have been great to watch - who will ever forget prison officer Paul's lion made of bread?
Since the first series in 2010, many of those who have triumphed as best baker have gone on to be very successful after their time on GBBO. Season 5 victor Nancy Birtwhistle reportedly quoted a fee of £1,000 to appear at a Women's Institute event. Season 4 runner-up Ruby Tandoh went on to become a columnist with publications The Guardian and Elle, and released her own cookery book, Crumb, in 2014.
Series one, two and three winners Edd Kimber, Joanne Wheatley, and John Waite have also released their own books after coming first, and with the show becoming more and more popular each year, it seems like this year's winner Nadiya is bound to follow suit when it comes to continuing her career in both cooking and the public eye.
Last week's episode that focused solely on chocolate was one of the show's most watched episodes to date, earning itself a staggering 10 million viewers within the hour that it aired. Last year's finale was watched by 13.3 million making it the second biggest show of that year, beaten out only be the World Cup football match between England and Uruguay.