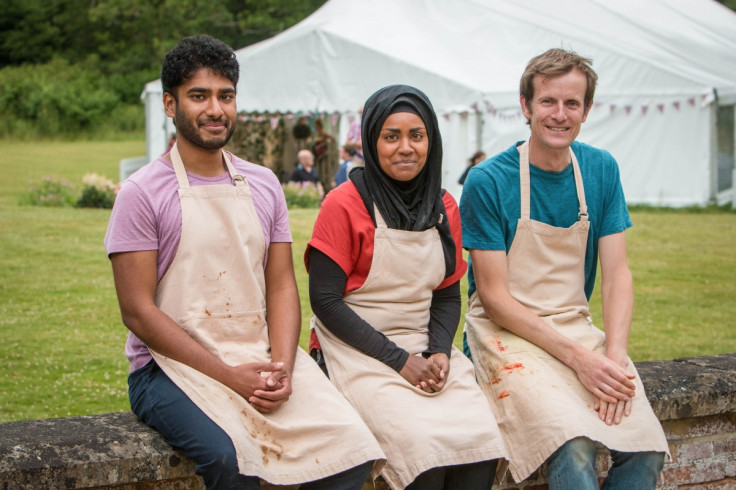 After nine gripping weeks, The Great British Bake Off will come to an end on 7 October with the series six finale. The three remaining bakers, Nadiya Hussain, Ian Cumming and Tamal Ray will be whipping up their best cakes for judges Mary Berry and Paul Hollywood, and the pressure has intensified with a record-breaking estimate of 10 million viewers expected to tune in.
Details are being kept under wraps about the finale episode of the BBC1 series but long-time fans will know the show is prone to a controversial moment or two. In preparation for the finale, IBTimes UK take a look back at GBBO's most scandalous moments so far...
Custard theft (series four):
Howard Middleton noticed his trifle had gone missing from the fridge, only to later find it in Deborah Manger's workbench. Although it was not malicious as poor Manger mistook Middleton's trifle for hers and burst into tears once learning of her mistake.
In a surprising twist of events, the judges actually thought Manger's trifle was "slack" and she was booted off the series, doing Middleton a huge favour.
Baked Alaska-gate aka bingate (series five):
It will forever be known as the most controversial moment in GBBO history. Contestant Iain Watters was mortified when fellow baker Diana Beard removed his baked Alaska from the fridge on a particularly hot day and left it to melt. Watters erupted into a rage and chucked his destroyed masterpiece into the bin – which he was forced to present to the judges. Needless to say, he was eliminated from the competition.
Believing it was a sabotage tactic, furious viewers launched a campaign using the hashtag "justice for Iain", rivalling the classic petition to free Coronation Street's Deirdre from prison. Addressing his meltdown, Watters told the judges: "I didn't handle the pressure in the tent as well as everyone else."
Watch the famous bingate moment:
Salt and sugar mix-up (series three):
Paul Hollywood was given a shock when he tasted John Whaite's 1970s style rum babas only for it to taste more salty than sugary. Although all was forgiven as the construction engineer went on to win the competition in 2010.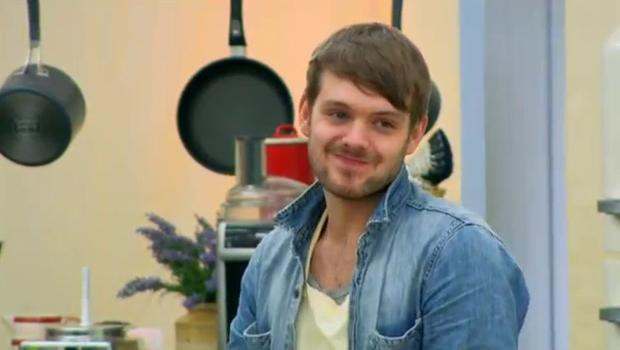 Ruby and Paul Hollywood flirting (series four):
There seemed to be a lot of flirting going on between baker Ruby Tandoh and the judge prompting many to speculate there was more to their relationship. However, Tandoh furiously shut down the rumours on Twitter, writing: "P.s. for those who thought I fancied Paul Hollywood or that I'd ever bang him to get ahead, the jokes on you, you massive s******* misogynists." That told us.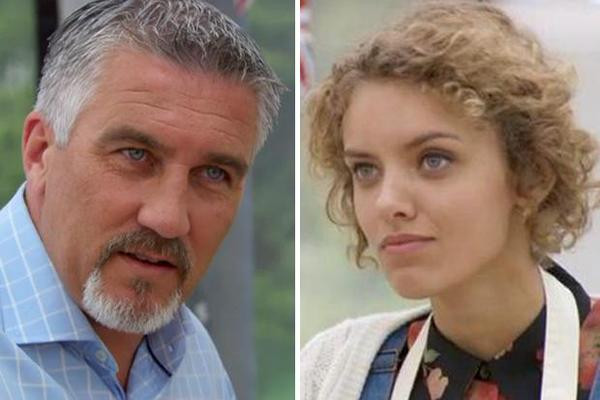 Squirrel nuts (series two):
GBBO is known for its innuendos but it really outdone itself in season two. Viewers could not believe their eyes when a brief clip of a squirrel with what appeared to be rather large testicles flashed on the screen. Columnist Caitlin Moran warned viewers of the hilarious moment, tweeting: "I've just seen a preview tape of tomorrow's Great British Bake Off and 41 minutes in, there's a shot of a squirrel with ENORMOUS testicles."
It can never be unseen.