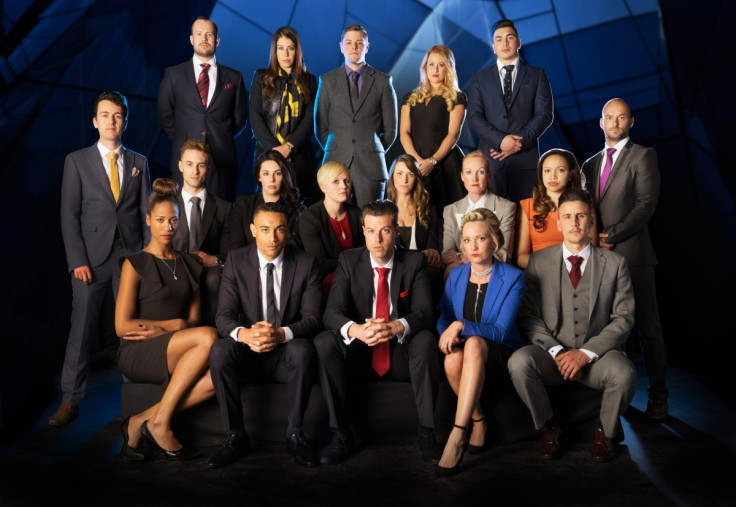 The 11th season of the popular series The Apprentice starts next Wednesday (14 October) and as fans prepare to see who Lord Alan Sugar will carefully select as his next business partner this year, BBC One has revealed the 18 contestants who make up the typically competitive line-up of 2015.
The business-savvy, budding entrepreneurs will be tested with various tasks as they try to impress Sugar and his two aides Karen Brady and Claude Littner (who has replaced Countdown's Nick Hewer in assisting Sugar make his decision of who progresses and who is "fired" each week).
Ahead of the series starting, IBTimes UK offers up a low-down of the faces and names you will meet in the double-billed episode next week...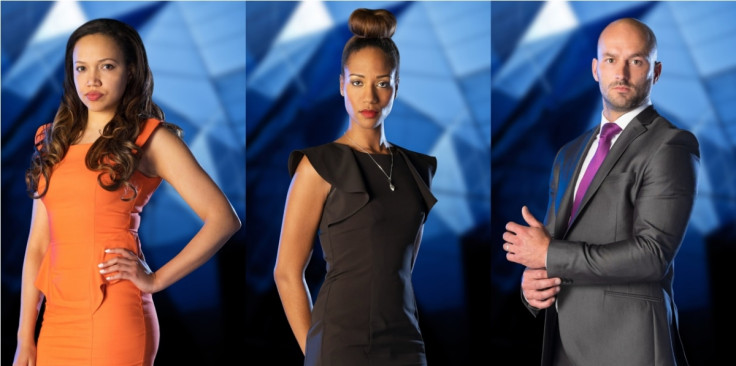 Aisha Kasim
"Pressure makes diamonds. It's something I respond well to, I think it's go hard or go home."
Kasim, 30, is an inventor and a hair-extensions specialist who hails from London. Born in Nigeria, she moved to the UK when she was 15 years old and now owns her own hair accessories business. She's a self-confessed Victoria Beckham fan as she believes that the singer-turned-businesswoman reflects her own ideals about professional success.
April Jackson
"I'm Jamaican. We come first, we win on the track and we will win in the boardroom."
Twenty-six year old Jackson also lives in London, but throughout her life she has settled in all parts of the world, including France and the US. Whilst living in Jamaica, she founded both an event management company and a children's non-profit organisation and now owns a Jamaican-inspired boutique.
Brett Butler-Smythe
"I pride myself on not having any negative or bad traits about myself − they're all good, they're all positive."
Builder Butler-Smythe lives in Plymouth and is 28-years-old. He initially went straight into the Royal Navy after leaving school, where he worked as a marine engineer. He prides himself on having a "work hard, play hard, work harder" attitude to business and claims that setting up his own construction company is his biggest achievement so far.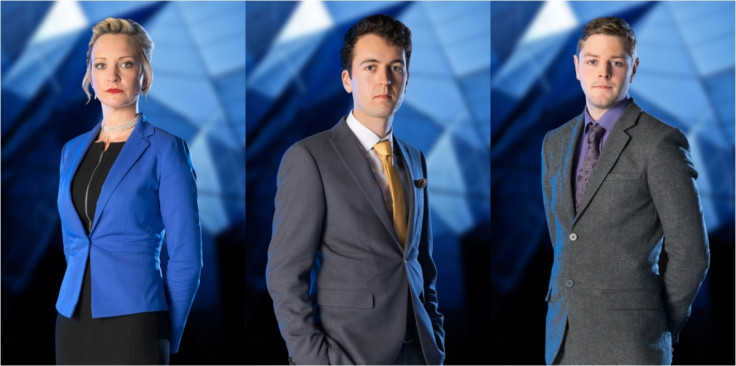 Charleine Wain
"I would describe myself as very determined, ambitious, and I always want to show that women can succeed in business."
Another contestant based in Plymouth, and similarly stemming from her first career in the Royal Navy, Wain, 31, now owns a hair and beauty salon after serving for 11 and a half years. She also has her own online clothing boutique. Alongside her businesses, Wain is a keen fundraiser and is said to have raised over £20,000 for various charities.
Dan Callaghan
"I'm just a generally all-round quite entertaining person, I think. A lot of people laugh at me."
Callaghan is one of the youngest male contestants on this year's series at just 23 years old and is currently a fragrance retailer from Manchester. Despite being relatively new to the world of business, Callaghan has already lived and been employed all over the world, including in Belgium, where he worked for an MEP at the European Parliament.
David Stevenson
"Me and Lord Sugar will work together because you've got age and beauty and those two go hand in hand all the time. Sugar's got the age and I certainly am beautiful."
Twenty-five-year old Stevenson lives in Nottingham and is the owner of a sports marketing company. His organisation specialises in increasing crowd attendance at sporting events and he admits that his greatest achievement to date was when he managed to promote a high-profile football match between two women's national teams at Wembley so well that it completely sold out.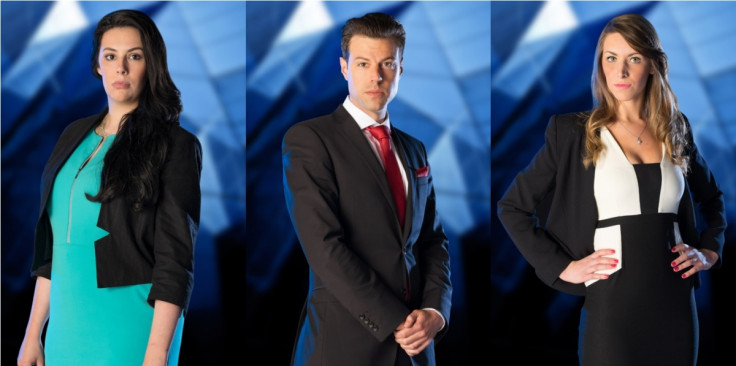 Elle Stevenson
"I hate anything mediocre – I can't be middle. I hate being the person that comes second... I've never been the person that comes second. I'd rather be the one who fell over at the start of the race and never made it to the finish line."
Stevenson, who comes from Nottingham, is the youngest of the entire group, but claims that those who know her would agree she seems older than her years. In the past, she has taught herself fluent Latin and is most proud of herself for becoming operations director of the construction company that she works for in London at just 20 years of age.
Gary Poulton
"I look like the nice, easy going, laid-back Brummie but once I start doing my business, people know I'm the real deal."
Like Stevenson, Poulton hails from Nottingham and is 34 years old. He has spent the last seven years of his career with a leading supermarket chain as a programme manager developing new store sites. He states that his biggest achievement in business was in 2010 when he delivered the largest property development programme in the history of the supermarket he works at.
Jenny Garbis
"You will see my name in lights – Jenny Garbis, don't forget that. That's going to be a global name. That's going to be an entrepreneur everyone looks up to."
Garbis, 23, is a business management student from London who only graduated this summer, unsurprisingly achieving her highest grades in her Business Studies course. She admits that if she didn't work in the world of business, she would be involved in politics in some capacity.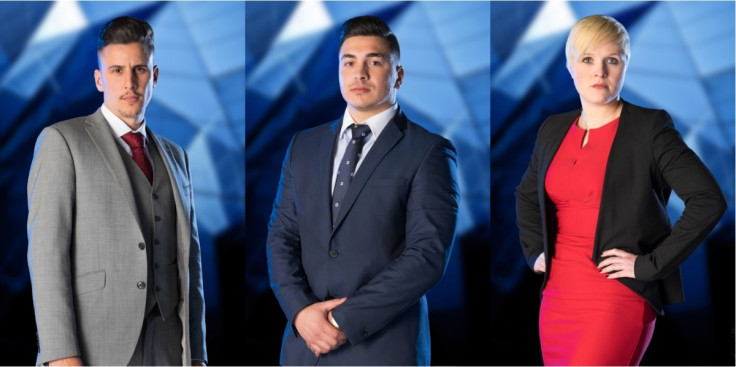 Joseph Valente
"I am the definition of success − I'm a godfather of business and I'm here to make Lord Sugar a lot of money."
Valente, 25, is the owner of his own plumbing business in Peterborough. He has previously admitted that he applied for the series because he feels his "destiny is that he be Lord Sugar's business partner". He cites Hugh Hefner as one of his business inspirations.
Mergim Butaja
"Why am I a worthy business partner for Lord Sugar? I'd be a challenge to him. Everyone he's met probably sucks up to him. I won't, I'll tell him like it is."
Kosovan-born Butaja has lived in the UK since he was seven years old, and now, at the age of 23, is a sales account manager based in Coventry. He claims to have worked almost every kind of job under the sun, from waiting tables to what he does best, sales, to support his family. He says that his determined attitude is his biggest strength and hopes he will inspire people who have lived through similar circumstances as himself to succeed.
Natalie Dean
"If I set my mind to something, I won't quit until I have done it."
Also from Coventry, 25-year-old Dean's background is in corporate management in the telecoms industry. She labels CEO of water company Severn Trent, Liv Garfield, as her business inspiration because she admires what she has already achieved in her career. In her spare time, Dean is a keen lover of football and plays for a local women's team.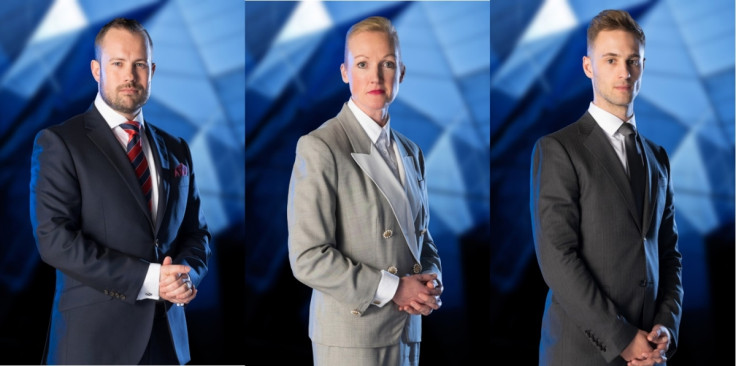 Richard Woods
"I'm a Swiss army knife of bouncy skills, business skills, enthusiasm, I've got everything highly tuned and highly chiselled."
London-based Woods is a 31-year-old director of a digital marketing agency who describes his only regret as not being a millionaire by the time he turned 30. He states that his proudest business achievement to date is building up four separate profit-making companies. His idol when it comes to business is Richard Branson because he envies his business empire.
Ruth Whiteley
"Lord Sugar might think I'm a bit gushing, he might find me over-zealous, but I think he'll think I'm great."
Whiteley, 47, lives in Harrogate and currently owns a sales training consultancy. Despite having most of her experience based in sales, she has previously worked as a DJ on a morning show for her local radio station, as well as having a brief job as a court reporter. She previously set up telephone sales teams for an online schooling company in Scotland and Australia.
Sam Curry
"I'm an interesting mix between happy go lucky and adventurous and then quite logical and sensible. It's a strange combination."
Curry is another one of the younger contestants at just 23 years old. Since leaving university, he has worked as a private tutor in London and has a passion for the arts and has taken part in numerous films and stage productions. Like Woods, he calls Virgin founder, Richard Branson his biggest business inspiration, but not necessarily for the same reasons. He thinks he proves that you don't have to be ruthless or cruel in business to succeed.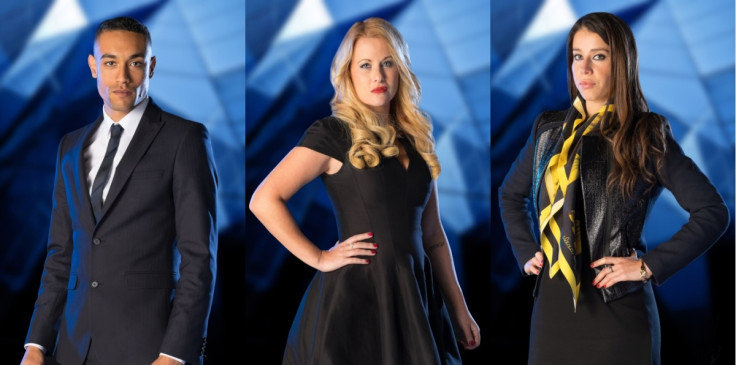 Scott Saunders
"People do say to me they've never met anyone like me."
Saunders hails from Hertfordshire and is a 27-year-old senior sales account manager. After spending almost all of his employed-life in sales, he cites founder of Rich Dad Company, Richard Kiyosaki, as one of his business inspirations because he admires the way he does business. Saunders likes a no-nonsense approach when it comes to branding and mentions that one of his favourite companies at the moment is confused.com.
Selina Waterman-Smith
"I am strong minded... I do like to be the leader."
After having studied in the UK, Waterman-Smith, 31, is based in Dubai and owns her own events company. She has a performing background, having worked in the circus and states that she regularly incorporates this experience into the many events her company holds.
Vana Koutsomitis
"I believe this is a marathon and if you have stamina and if you do things with integrity, morals and direction, you can get where you want to go."
After growing up in New York, 27-year-old Koutsomitis now lives in Barcelona and is a social media entrepreneur. The multilingual entrepreneur has lived and worked all over the world, in countries such as China, Spain and France, as well as the UK. She currently runs a networking site for professionals involved in finance.