General Motors lays down gauntlet to Tesla with affordable Ampera-e electric car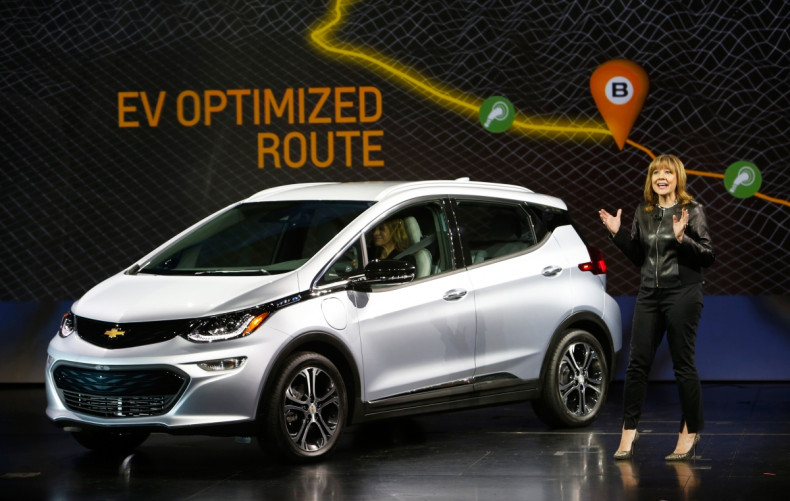 Pre-orders for Elon Musk's latest car have not even opened yet, but the Tesla Model 3 has already got itself a rival. Step forward General Motors and its Opel division, which plans to launch an affordable, all-electric five-seater in 2017.
Known as Vauxhall in the UK, Opel will build the car on the same platform as the recently announced Chevrolet Bolt, a smaller all-electric car. The new car, called the Ampera-e, will likely be a rival to the Tesla Model 3, an electric car with a 200-mile range and £30,000 price.
Speaking at an industry conference on 11 February, GM chief executive Mary Barra said: "Like its twin, the Chevrolet Bolt EV, the Ampera-e promises to transform the electric vehicle market in Europe as the first EV that combines long range at an affordable price."
The Ampera-e is likely to be similar to the Vauxhall Ampera, a family saloon car some in the UK which is a hybrid combining a petrol engine with an electric motor. Barra said the new car would have a longer range than the vast majority of electric cars currently on sale in Europe, reports Reuters. The car will have space for five and boot space comparable to a regular compact car.
Aside from the Tesla Model S, which has a range of around 250 miles, most electric cars struggle to get past 100 miles before they need to be recharged. The Bolt EV will take this game forward when it too goes on sale in 2017 with a claimed range of 200 miles.
With production set to begin in 2017 – the same schedule as the Model 3 – General Motors said it will announce further details about the Ampera-e's price and all-important range at a later date.