Google is planning to build autonomous delivery trucks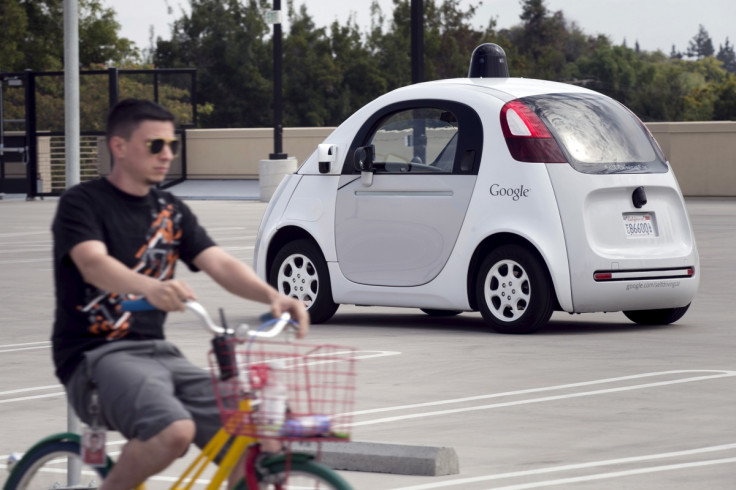 A newly awarded patent reveals Google, along with its parent company Alphabet, is planning to build a fleet of autonomous delivery trucks. The vehicles would use technology already being developed for Google's self-driving cars, and be a rival to Amazon's ongoing delivery drone project.
The patent, awarded on Tuesday (9 February), describes an "autonomous delivery platform" for trucks. The vehicles would be fitted with a series of lockers that open with PIN codes sent to the customer waiting for their delivery.
An order would be placed online, put into the truck at a local warehouse. The truck then drives autonomously to the owner's house or a prearranged location.
NFC technology is also mentioned in the patent, suggesting the lockers could be opened with a mobile phone or contactless credit card. The system seems simple enough, but this particular patent does not shed much light on how the trucks will actually drive themselves. It does, however, refer to technologies also used by Alphabet's autonomous cars.
"Automated road vehicles can use various sensors, for example, video cameras, radar sensors and laser range finders, to 'see' other traffic, as well as detailed maps to navigate a road, and a communication subsystem, such as a wireless communication subsystem, to communicate with a controller and other entities," it says.
The controller could well be a human monitoring the fleet of trucks from their local warehouse, while the other entities the trucks communicate with could include smart traffic lights and street signs, other vehicles, or the customers' smartphones. Google could use the trucks for delivering its own small range of smartphones and tablets, but more likely is a licensing system which would let small businesses use it for delivering goods.
Meanwhile, Amazon is busy creating its own anonymous delivery system. Using drones, the company wants to deliver small items from its warehouses to customer doorsteps within 30 minutes of an order being placed. The system, called Prime Air and fronted by Amazon presenter Jeremy Clarkson, is currently under development but does not yet have a release date.
© Copyright IBTimes 2023. All rights reserved.