Former US president George HW Bush reveals in his biography that he was critical of the policy response of his son's administration to the 9/11 attacks. Bush Sr says in his forthcoming book that he objected in particular to the hawkish stance of former vice president Dick Cheney and ex-Defence Secretary Donald Rumsfeld.
According to Fox News, he also accused Cheney of subverting the authority of then president George W Bush by conducting his own foreign policy.
John Meacham's In Destiny And Power: The American Odyssey of George Herbert Walker Bush will be published next week. In the book, which is based partly on personal diaries the 41st US president kept during his time in the White House, Bush says the harsh post-9/11 stance of Cheney and Rumsfeld damaged America.
'Iron-ass policies'
On Cheney, who served as defence secretary between 1989 and 1993 during his own presidency, Bush Sr said: "I don't know, he just became very hard-line and very different from the Dick Cheney I knew and worked with.
"The reaction [to the 9/11 attacks], what to do about the Middle East. Just iron-ass. His seeming knuckling under to the real hard-charging guys who want to fight about everything, use force to get our way in the Middle East. The big mistake that was made was letting Cheney bring in kind of his own State Department."
Bush believes Cheney's conservative family had an influence in turning him more hawkish during his vice presidency. "You know, I've concluded that [Dick Cheney's wife] Lynne Cheney is a lot of the eminence grise here... tough as nails, driving," he is quoted as saying.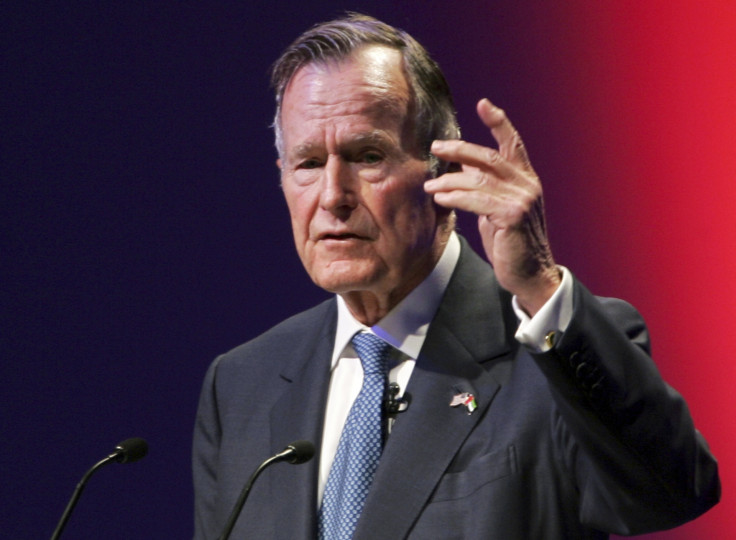 Cheney told Fox News that he took the "iron-ass" remark as a compliment and said he took full responsibility for his actions. "It's his view, perhaps, of what happened, but my family was not conspiring to somehow turn me into a tougher, more hardnosed individual. I got there all be myself," he said.
"The attack on 9/11 was worse than Pearl Harbour, in terms of the number of people killed, and the amount of damage done. I think a lot of people believed then, and still believe to this day that I was aggressive in defending, in carrying out what I thought were the right policies."
'Arrogant Rumsfeld'
Bush is even more scathing in his assessment of Rumsfeld, who served as secretary of defence from 2001 to 2006 and planned the invasions of Afghanistan and Iraq. "I don't like what he did, and I think it hurt the president," he is quoted as saying.
"I've never been that close to him anyway. There's a lack of humility, a lack of seeing what the other guy thinks.
"He's more kick ass and take names, take numbers. I think he paid a price for that. Rumsfeld was an arrogant fellow."