George Clooney has a very simple explanation for cutting down on acting: 'I don't need money'
The 56-year-old claimed that at his age, he should no longer be "the guy that gets the girl".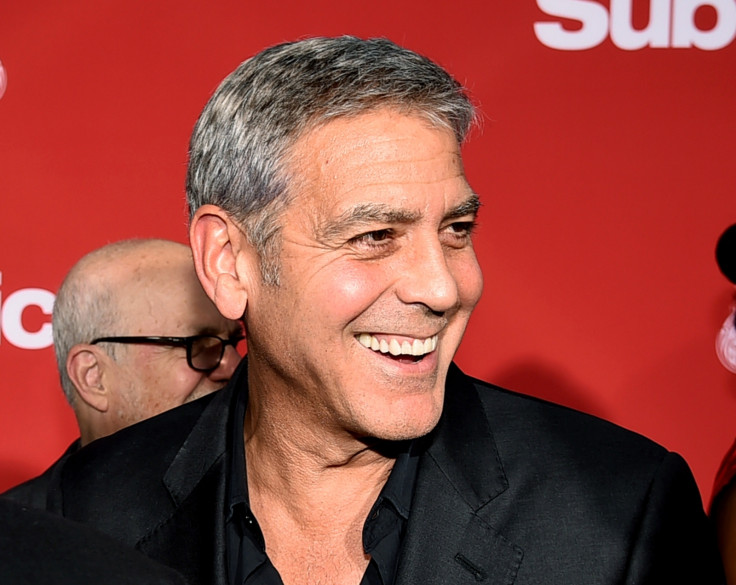 While a large part of the adult population may beg to differ, George Clooney thinks he has past that stage where he can play a woman's romantic interest. The 56-year-old explained why he has not signed on for any films since 2016, pointing out that he no longer needs the pay-cheque.
"Look, I acted for a long time and, you know, I'm 56. I'm not the guy that gets the girl anymore," he told The Sunday Times, adding that he at least "shouldn't be the guy that gets the girl".
"Acting used to be how I paid the rent, but I sold a tequila company for a billion f— dollars. I don't need money," he continued, referring to the alcohol brand Casamigos. Clooney, along with his partners Rande Gerber and Michael Meldman sold the tequila brand to Diageo for $1bn (£ 765,052,410) in June this year.
"I have money," the ER alum said. "So I can fight to make movies I want to make. If you look at what I've been in over the past 15 years, for the most part they weren't going to get made if I didn't do them. Nobody was going to make Good Night, and Good Luck, Michael Clayton or Up in the Air, and I fought to get those out there."
For now, the actor is looking to focus more on his social causes but clarified that he has no intentions of getting into politics. The actor has been vocal about his opinions regarding the Trump administration, a reason why many people have urged him to run for office.
"I don't have political aspirations," the father of two stressed.
For Clooney politics was just part of everyday life considering his father ran for Congress. "It's been in our family forever. But, mostly, I can help in ways I actually know very well, like messaging [voters]," he added, noting that what the Democratic Party lacks is a candidate who can "light up a room".
"Trump, for all his terrible instincts, is very charismatic. A TV star. People didn't vote for him because he accomplished anything. They knew him. And they were, like, he's exciting/ Democrats in general are very passive. In debates, the Republican will go, 'That guy's bad, and that guy's good.' And the Democrat will say, 'Well, I understand what you're saying, because your parents were alcoholics ...' And the reality is that you need people who go, 'That's good. That's bad.' "
With acting on the backburner and no political ambitions, Clooney's current focus is mainly on his wife Amal and their five-month-old twins Ella & Alexander.
"I'm already trying to teach my children dirty tricks," he said in October. "Like the peanut butter on the tennis shoe move. You walk into a party with peanut butter on your tennis shoe, and you look around and ask anybody if it smells like crap, and then you reach down and you actually taste the peanut butter off of your shoe with your finger. That will really throw people up. That's a rough one."