A man has claimed that actor Kevin Spacey tried to rape him when the alleged victim was just 14-years-old.
He revealed that after Spacey first approached him they quickly began a sexual relationship which culminated in a rape attempt.
The man who is today a 48-year-old artist, said he first met the young actor as a 12-year-old in 1981, when Spacey, then 22, was a guest teacher at a weekend acting class he attended in Westchester County.
He explained that there was "no grooming or attention" after their first meeting.
However, the next time they met - entirely by chance in line at Shakespeare in the Park in 1983 - The American Beauty star appeared to express a sexual interest in the 14-year-old. Spacey gave the teenager his phone number.
Speaking anonymously to Vulture, the man described the encounter saying: "He was kind of in high seduction mode and gave me his phone number and asked me to call him."
"He said, 'I want to see you, and I want you to come to my apartment.' He said he'd always been really drawn to me at the acting classes, but had stayed away because I was 12."
At that time, and after making his Broadway debut in Henrik Ibsen's Ghosts the year before, Spacey's star was rising. He was becoming a known name in the acting world and allegedly promised to pull some strings to help the aspiring actor get some auditions.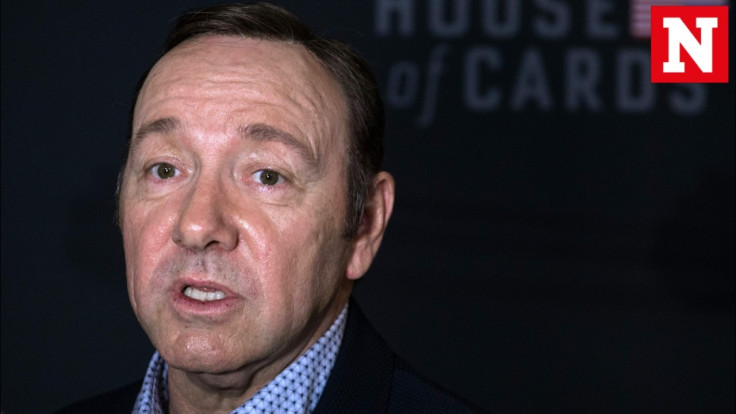 "That was very glamorous to me, that he was having the beginnings of some success in that world, " the man said. "Enough that it seemed like he was going to get me these auditions. That all seemed very believable."
The relationship continued until the man was 15-years-old. However, it quickly ended after a visit to the actor's apartment when he claims Spacey tried to rape him, The Independent reports.
"And I thought we were going to kiss and tell each other we loved each other and I was going to go. But he wanted to have sex, and this time he wanted to f**k me, which had never happened to me before," he said.
"I guess he must have come up behind me and yanked down my baggy jeans, and he goes to f**k me and I'm like, 'No, I don't want to.' And he pushes hard, and grabs me, and starts shoving up against my a*****e, and it hurts like a motherf****r. I again tell him no, and he tries again."
"I always have said, 'He tried to rape me.'
Recounting his horrifying ordeal, the man said he was able to fight him off. "I am strong enough, thank God, both somewhere in my brain and in my body, to get him off of me. I'm sturdy, thankfully. I throw him off of me and I run crying down the stairs and out into the street and then suck it all up and go have dinner."
"I always have said, 'He tried to rape me.' I told him I didn't want that, he went again to do it, I told him no, he went again and pushed harder and grabbed me and pushed harder," the man told Vulture. "I don't know how I would see that as anything besides an attempted rape, which I was able to thwart."
The man says that it wasn't until he was 25 that he began to understand that he had been preyed up and subjected to abuse. "Up until then, I just thought about him as somebody who had really done me wrong and tried to rape me, but not as somebody who had functioned as a predator," he said. Now, he says, "I would call him a pedophile and a sexual predator."
A lawyer for Spacey responded to the allegations with the statement: "Mr. Spacey absolutely denies the allegations."
Multiple accusers have come forward with allegations of assault and abuse against the Oscar-winning actor after Buzz feed first broke the story when actor Anthony Rapp accused Spacey of making sexual advances towards him in the 80s.
A representative of the House Of Cards star told The Wrap, "Kevin Spacey is taking the time necessary to seek evaluation and treatment."
Streaming site Netflix have cut all ties with Spacey following the explosive sex scandal.