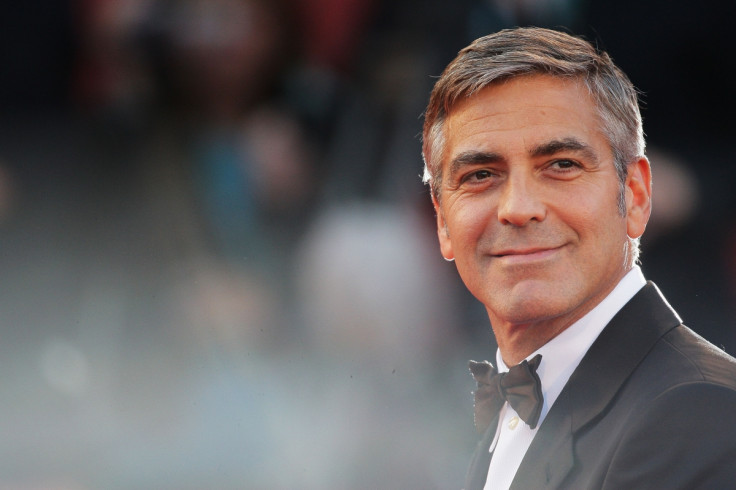 George Clooney has shed some insight into his relationship with Barack Obama. The Ocean's Eleven star has revealed that his friendship with the former US president does not just revolve around politics.
It turns out that their friendship is no different from that of any two men, with the two shooting hoops and sharing a lot of banter. Speaking to The Hollywood Reporter, Clooney said that he and the former Potus send racy text messages to each other on a regular basis, although he was quick to clarify that their banter is "Not Scaramucci-racy".
"I have over the years with my friends said a lot of really [outrageous things]. I've had an e-mail exchange with Sacha Baron Cohen that's some of the filthiest stuff, honestly," Clooney said.
"Amal will be on the chain and she'll be upstairs and I'll hear her scream, 'No!' because it's just foul, and you think, 'Well, that would probably not be great if it came out.'"
Clooney also opened up about what he and Obama did when the latter spent an evening at the actor's estate in Sonning, England in June this year. Clooney has claimed that he beat Obama at a game of basketball.
"I shot the lights out that day," Clooney said. "I think it really bothered him."
Speaking of the current commander-in-chief, President Donald Trump, Clooney said that he met the real estate mogul years ago while dining at a restaurant in New York.
"He came in and we talked for a while," Clooney said.
He added, "I'd had neck surgery, and he said, 'I'll give you the name of a doctor,' and he wrote me a couple of times with the name. Then he went on Larry King Live and told him I was very short. I'm 5-foot-11 — I'm not the tallest actor in the world, but I'm not short. That made me laugh."