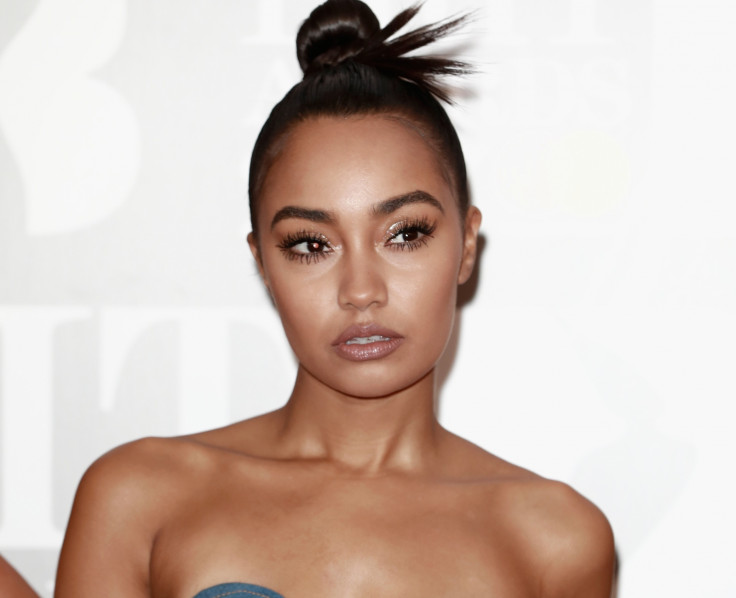 Leigh-Anne Pinnock is certainly not afraid to flaunt her stunning figure. Little Mix's body-confident star once again showed off her incredible physique in racy snaps that she has shared on social media.
The songstress revealed her stunning bikini body after stripping down to a nude bra and dark trousers on Instagram. Wearing just her underwear, Perrie Edwards' bandmate Pinnock is seen posing in front of her bed while taking a selfie in another image.
One snap shows her exposing plenty of skin while posing for the camera with her braids partly covering her left shoulder from view. Another photo shows the singer looking at her braids while holding it with her left hand.
"Had to catch these braids at every angle," she wrote alongside one of the photos, and in another she wrote, "Miami I missed you".
Fans of Pinnock are clearly impressed with the songstress' antics, with one of the snaps garnering more than 169,000 likes in a short span of time. Moreover, fans have been commenting on the photos, with many calling her "beautiful" and "queen" for proudly showing off her jaw-dropping figure.
"You need to either a) carry a fire extinguisher or b) a global warmer certificate......... in all honesty beautiful, sexy, stunning," a fan commented.
Another fan said, "U MUST BE AN ASTRONAUT BC U'RE SO FREAKING OUTER SPACE."
"For a second there I thought she was topless and had a mini heart attack haha❤ Love Leigh-Anne!" a third fan said.
A fan said, "Any angle babe still on point! You're still gorgeously beautiful in my eyes. :)"