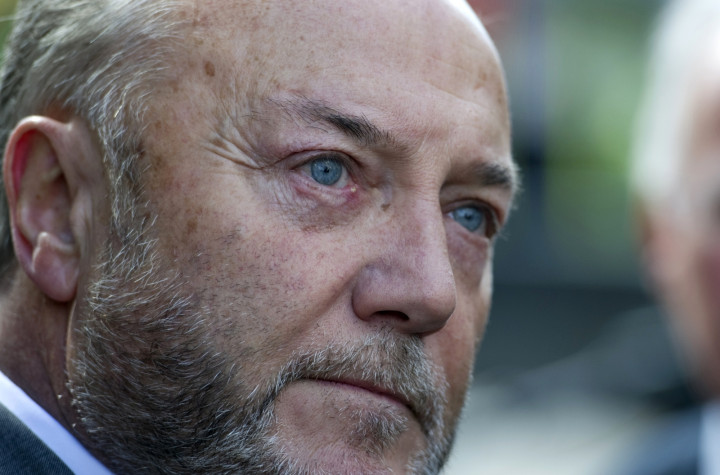 George Galloway has been told he won't face any charges after he declared that Bradford is an "Israel-free zone".
The Respect MP for Bradford West was questioned by police after he was filmed at a party meeting in Leeds calling for a boycott of the "barbarous, savage" state of Israel.
He added: "We don't want any Israeli goods. We don't want any Israeli services. We don't want any Israeli academics, coming to the university or the college.
"We don't even want any Israeli tourists to come to Bradford if any of them had thought of doing so."
Galloway was questioned by West Yorkshire Police after complaints were made about the speech. Following an investigation, The Crown Prosecution Service (CPS) said Galloway will not face any charges due to insufficient evidence.
The Respect MP criticised the allegations against him as an "extremely expensive waste of police and CPS time".
Deborah Walsh, of the CPS special crime and counter-terrorism division, said: "Given the context and setting in which the speech was made, including its overall content and the audience discussion which followed, we have determined that the speech did not indicate a desire to encourage others to hate a racial group.
"There is also insufficient evidence to show, in all the circumstances of this case, that it was likely that people would have been motivated to hate people of Israeli origin as a result."
Walsh added: "[The comments] were not made in a threatening manner, nor could they be considered abusive, to which case law has attached a high criminal threshold by defining as 'extremely offensive and insulting'.
"Furthermore, case law is clear that any offending behaviour must actually have occurred within the sight or hearing of someone likely to be caused harassment, alarm and distress, and that it is insufficient that someone might or could have seen or heard the offending behaviour."
Walsh added: "Having considered the evidence in relation to the audience at the public meeting, its reaction and the fact that Mr Galloway does not appear to have made the speech more widely available, we have we have concluded that there is insufficient evidence to prosecute."
Galloway condemned the investigation following the confirmation he will not be charged over hate crime allegations.
He added: "My comments were aimed at the state of Israel which – I repeat what I said at the time – is an illegal, savage and barbarous state, and had nothing whatever to do with race or religion."
The outspoken MP has publicly rejected Israel as a state on several occasions.
He recently abstained from the symbolic House of Commons vote on whether the government should recognise Palestine as state as doing so would "accept" Israel as one.
He also walked out of a talk at the Oxford Union after he found out one of the students he was debating with was an Israeli.
"I don't debate with racists and I don't recognise Israel", he said.