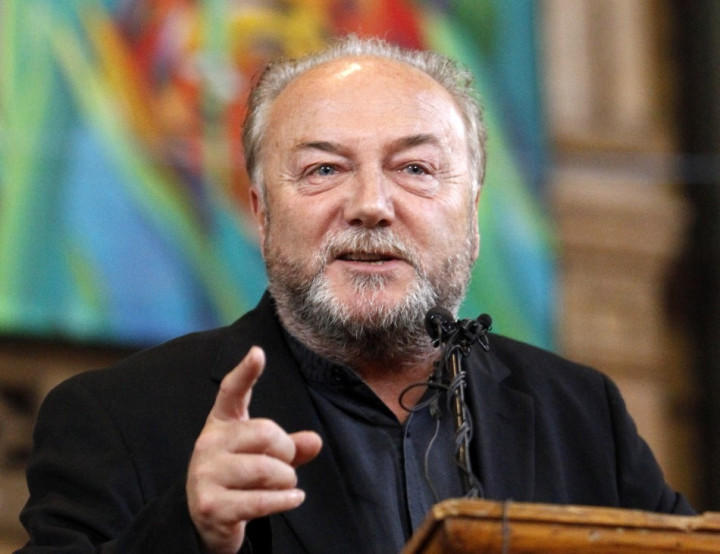 Police are investigating comments made by Respect MP George Galloway in which he declared Bradford should be an "Israel-free zone".
The MP for Bradford West was filmed making the comments in which he said there should be a full boycott of the "barbarous, savage" state of Israel at a Respect party meeting in Leeds.
In the video, obtained by the Guido Fawkes blog, Galloway is standing in front of a Palestine flag calling for the city to become an "Israel-free zone".
He adds: "We don't want any Israeli goods. We don't want any Israeli services. We don't want any Israeli academics, coming to the university or the college.
"We don't even want any Israeli tourists to come to Bradford if any of them had thought of doing so.
"We reject this illegal, barbarous, savage state that calls itself Israel. And you have to do the same."
Police confirmed they are now investigating the out-spoken MP regarding the comments.
A West Yorkshire Police spokesperson said: "We have received two separate complaints about comments attributed to George Galloway MP during a speech he gave at a public meeting in Leeds on 2 August, 2014. We are currently investigating the complaints."
Bradford Council leader Dave Green was one of those who condemned the "deliberately divisive" comments.
He added: "George Galloway may be a member of parliament but he does not speak for Bradford. He can only speak for himself and his party."
Galloway has previously spoken out about his rejection of Israel as a state.
Last October, Galloway walked out of a talk at the Oxford Union after he found out one of the students he was debating with was an Israeli.
"I don't debate with racists and I don't recognise Israel." he declared.