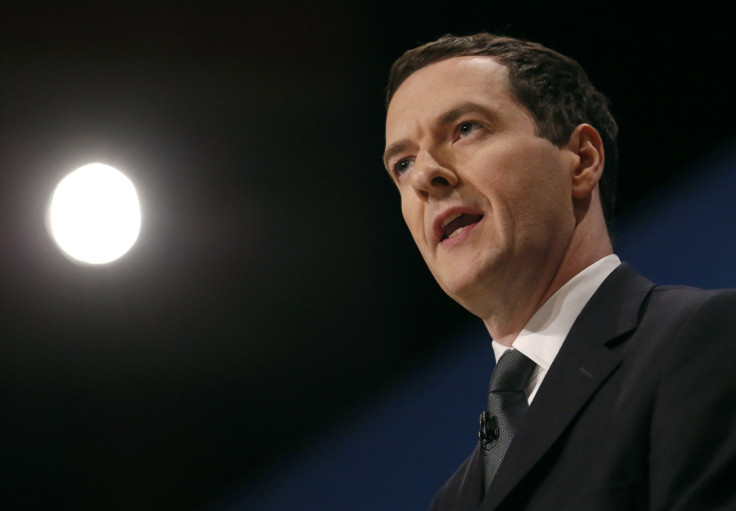 The fact that UK inflation has fallen to 0.5% in December is no need for alarm, Chancellor George Osborne will say in a speech later today (14 January).
"We should not confuse this welcome news with the threat of damaging deflation that we see in the eurozone," Osborne will say at the Royal Economic Society.
UK inflation fell to its lowest rate since May 2000. According to Osborne, the drop in the Consumer Price Index was brought about by external factors such as the fall in oil prices.
Osborne eschewed comparison with the eurozone, where inflation has fallen to -0.2%.
"There [in the eurozone] the debate has understandably turned to the dangers of deflation - the risk of a self-reinforcing spiral where economic activity falters, consumers defer purchases as prices fall and nominal debt burdens become ever harder to manage.
"Rising real incomes, a recovery spreading to all parts of our economy, and family budgets that can stretch that little bit further - let's celebrate these effects of low inflation, not fear them," he will say.
"A few months of very low or even negative inflation, driven mainly by external factors, does not in and of itself mean that we run the risk of deflation.
"Core inflation, which strips out those factors, remains relatively stable and indeed rose slightly in the data.
"Even more importantly, expectations about future inflation remain well anchored and the latest data show that earnings growth is accelerating not slowing down.
"Of course we will always remain vigilant to ensure that inflation is low for the right reasons".
The governor of the Bank of England, Mark Carney has conceded that deflation is now "possible" - but insisted the tools are available to ensure that it does not become a problem.