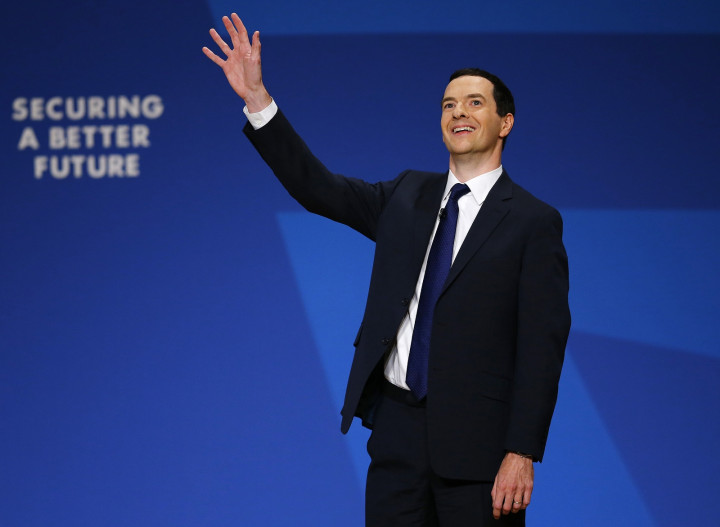 The Chancellor George Osborne has secured a victory after the European Union (EU) agreed to push back the UK's deadline for a £1.7bn tax bill and accept just half the original surcharge.
The move means that the bill from Brussels will not have to be paid until 1 September 2015, instead of 1 December, the UK will pay a total of £850m.
"The council today agreed to ask the European Commission to propose a change of the current rules allowing member states to defer the payments over a reasonable period of time, no later than 1 September," an EU source told IBTimes UK.
The development comes after David Cameron warned that there would be a "major problem" if the initial cut-off date was not extended and the surcharge was reduced.
"It was right to say that this money shouldn't be paid on 1 December and, as I said, we won't be paying anything like that amount," Cameron, who attended the Northern Future Forum in Helsinki, said.
"If those two conditions are satisfied, then we can make progress.
"But if not, then I won't be content. But there are discussions going on now in Brussels and I think we should let our finance ministers complete those discussions."
Cameron also stressed that he had been "utterly consistent" on the issue.
"Those are the two issues that I have put on the table and I hope that they can be resolved," the Prime Minister said.
"If they can be, that we will be good; if they cannot, then obviously we will have a major problem."
The Conservative Party leader also said that the EU's freedom of movement principle was not an "unqualified right".
"On the issue of free movement, we did have a good discussion with colleagues last night at the dinner and obviously we have some different perspectives," Cameron said.
"But I think that there was common ground last night on a number of points.
"One is that the concept of freedom of movement is a right, but it isn't an unqualified right."
The Conservative leader has maintained that he would hold an in-out referendum on the UK's membership of the EU in 2017 if he gains power after the 2015 General Election next May.