Nicola Sturgeon wants to hand power to the "unelected dictatorship of Brussels", Ukip's only Scottish MEP sensationally claimed on Wednesday (21 March).
David Coburn, who was first elected to the European Parliament in 2014, also told IBTimes UK that it was "insane" to hold a second Scottish independence referendum between autumn 2018 and spring 2019.
"Obviously this is set up to screw-up the negotiations. Well, [Sturgeon] has no right to do that," he said.
"Scotland has jobs to look after, business interests to look after and we can't have all of this negativity and confusion while we are trying to negotiate the most important thing that has happened in British history.
Coburn added: "She's supposed to be a Scottish nationalist, how would it be in the national interest to hand over our fishing grounds and everything else, probably our oil, to the EU?
"I want to see powers brought back to Scotland, back to Britain and more powers will come back from Brussels... How can she be a Scottish nationalist and say she believes in Scotland's interests and want to hand over power to an unelected dictatorship in Brussels? There seems no sense to me in that."
The latest comments from Coburn, who is no stranger to controversy – he was forced in 2015 to apologise after comparing SNP minister Humza Yousaf to convicted terrorist Abu Hamza – come as the Scottish parliament votes on a so-called 'Section 30' motion on Wednesday.
A majority of MSPs are expected to back Sturgeon's pro-EU call for a second referendum since the six-strong Scottish Greens will vote alongside the SNP and against Scottish Labour, the Liberal Democrats and the Scottish Conservatives.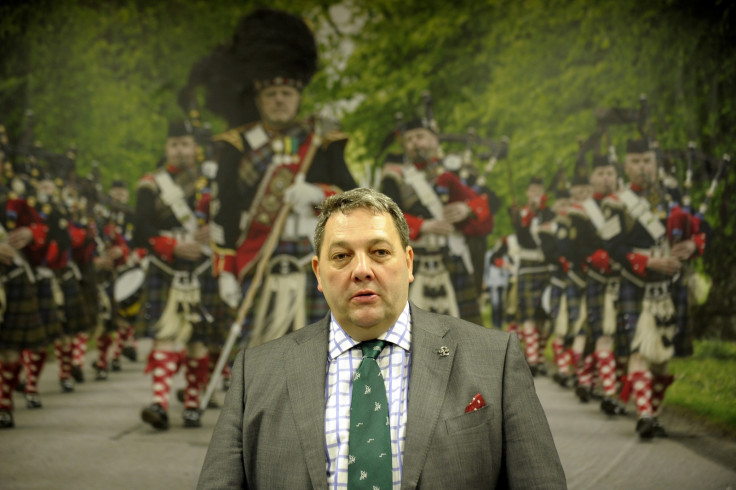 "Those of us who advocate independence have a responsibility to consider a range of issues in light of the changed circumstances brought about by Brexit, circumstances we did not choose to be in. And then present that information in a clear way," Sturgeon said ahead of the Holyrood vote.
"That is exactly what we will do and we will do so in good time to allow scrutiny and debate well in advance of a referendum that is at the earliest 18 months away. And by doing so we will allow people to make a genuinely informed choice between being taken down a hard Brexit path or becoming an independent country able to chart our own course."
But Theresa May, who as UK prime minister has the legal authority to call a referendum, has vowed to block a second ballot on Scottish independence, telling Sturgeon "now is not the time" for the vote as Brexit talks begin.
The latest opinion poll from Panelbase, of more than 1,000 Scottish voters between 13 and 17 March, found that 53% of respondents rejected splitting from the rest of the UK.