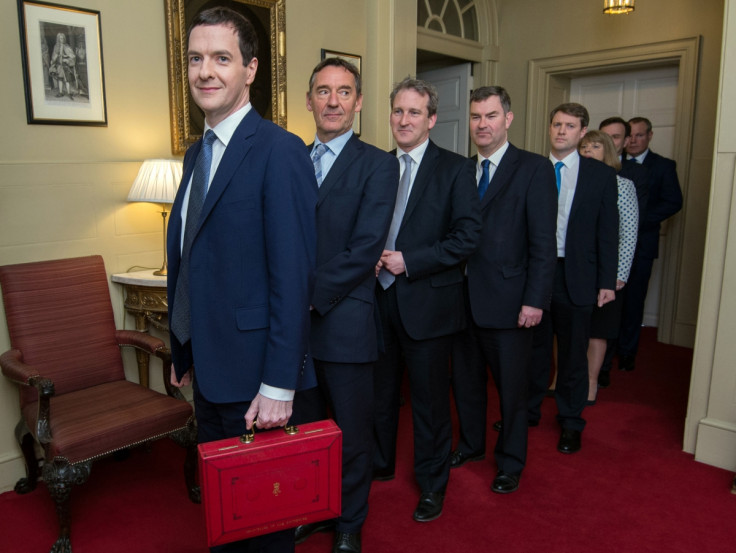 George Osborne is going to make the most important speech of his political career when he faces disgruntled MPs in the House of Commons on Tuesday (22 March 2016). The chancellor faced a backlash from members of his own party and other parliamentarians over his controversial 2016 Budget.
The crisis erupted after the Institute for Fiscal Studies estimated that reforms to Personal Independence Payments would leave 370,000 disabled people £3,500 a year worse off, while Osborne's other economic measures would benefit the rich.
The row led to the explosive resignation of former work and pensions secretary Iain Duncan Smith, who accused David Cameron and Osborne of losing their way on welfare reform, and an embarrassing U-turn from the government on the £4.4bn cut.
"I hope as the government goes forward you can look again, however, at the balance of the cuts you have insisted upon and wonder if enough has been done to ensure 'we are all in this together'," the Tory grandee wrote to the prime minister.
Labour's shadow chancellor, John McDonnell, was granted an urgent question in the Commons on 21 March, but Osborne failed to show. His absence led to ridicule on social media and the opposition party questioned why David Guake, the financial secretary to the Treasury, was sent to defend Osborne's plans.
Cameron also appeared in the chamber later and offered a deference of his commitment to 'compassionate Conservativism' as well as praise for Duncan Smith. "He contributed an enormous amount to the work of this government and he can be proud of what he achieved," the prime minister declared.
The new work and pensions secretary, Stephen Crabb, insisted that there would be no more further cuts to welfare spending from the government. "After discussing this issue over the weekend with the prime minister and the chancellor we have no further plans to make welfare savings beyond the very substantial savings legislated for by parliament two weeks ago," he told MPs.
But Osborne is expected to face a frosty reception when he addresses the Commons. The chancellor will speak after a series of questions in the chamber, starting at 11.30am GMT. You can watch Osborne's address on Sky News, BBC Parliament and Parliament TV.