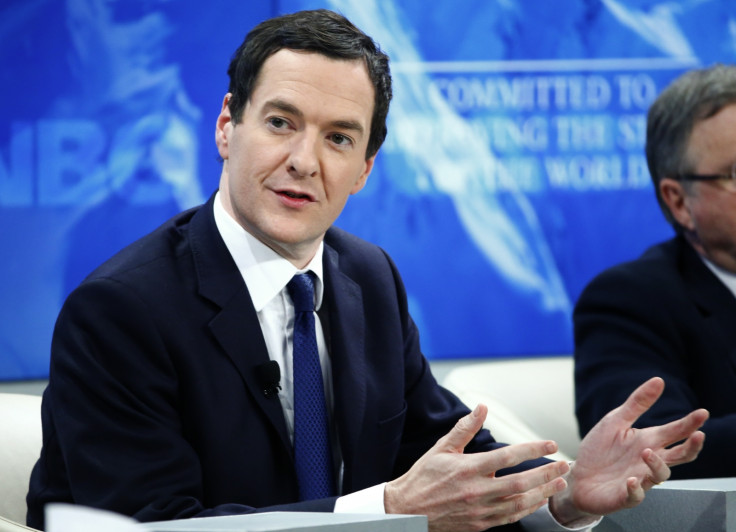 Chancellor George Osborne will reveal that Britain's economy has seen its strongest annual performance since the onset of the credit crisis in 2007.
Osborne, who is set to unveil Britain's quarterly GDP figures this week, is tipped to announce that the UK economy grew by 0.6% in the last quarter, which shows that it expanded by 2.6% over the course of 2014.
However, according to a Reuters poll of economists, data will show that the economic recovery had lost some of its momentum by the end of 2014, with a 0.6% expansion for the fourth quarter following 0.7% growth in the third.
On 20 January, the International Monetary Fund (IMF) kept its forecast for UK economic growth unchanged at 2.7%, which falls in line with other positive predictions.
The day before, EY Item Club said UK economic growth will reach 2.9% in 2015, which is an upwards revision of its original prediction of 2.4%. In 2014, it predicted 2.6% economic growth.
Meanwhile, the Office for National Statistics showed that the UK unemployment rate dropped to 5.8% in the three months to November.
Official figures revealed that the jobless rate had fallen from 6% in the three months to October as employment continued to rise.
The ONS said that the employment rate had jumped to 73% from 72% over the year as more people found work.
However, UK interest rates remain at a record low of 0.5% as weak wages and high levels of household debt has meant that the Bank of England has consistently pushed back a hike.
According to BoE figures, household debt in the UK has totalled £1.5tn (€1.9tn, $2.3tn), which works out at 140% of income.
The UK Asset Resolution said in October it was contacting 20,000 customers who might struggle if interest rates rose by a mere 1%.
Elsewhere, ICM research revealed that around a third of Britons will struggle to pay for their mortgages if interest rates are hiked to 2%.
Market consensus shows that interest rate hikes are now tipped for mid-2016 although recent comments from a Monetary Policy Committee member say rates could rise sooner than expected.