George Takei clarifies comments on Star Trek Beyond's gay Sulu character
The veteran actor says he is 'delighted' Star Trek franchise has represented the LGBT community.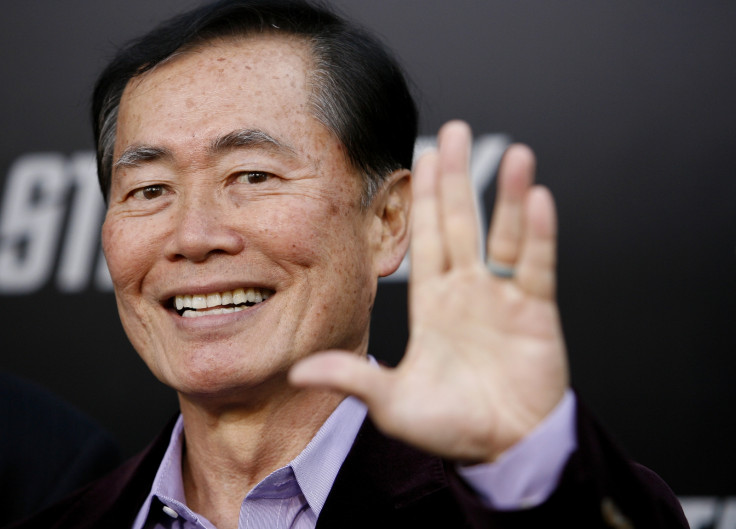 Star Trek veteran George Takei has responded to the public backlash after it was reported that he said it was 'unfortunate' that the character of Sulu would be gay in the new film in the sci-fi franchise, Star Trek Beyond movie.
Takei, 79, portrayed USS Enterprise helmsman Hikaru Sulu in the original 1960s TV series and in six films featuring the original cast. In the new movie, actor John Cho reprises his role as Sulu who is seen raising a child with a male spouse.
The iconic seventies star says that his comments were misreported for the sake of stirring up controversy. Elaborating on his remarks, he posted a detailed clarification on Facebook on Wednesday 13 July in which he said that he is "delighted" that the Star Trek franchise has represented the LGBT community.
"Many of you have been following the "gay Sulu" story and wanted to know why I'm being such a sourpuss. I'm writing to set the record "straight," if you will," he began.
"When the news first broke, I gave a lengthy telephone interview, but the headlines have been misleading. Apparently, controversy makes for better sales! Let me be clear: I am not disappointed that there is a gay character in Star Trek," he explained. "On the contrary, as I made clear, I am delighted that the Star Trek franchise has addressed this issue, which is truly one of diversity. It is thrilling to know that future generations will not see LGBTs go wholly unrepresented in the Trek universe."
He explained that while it was a positive effort to represent the LGBT community he was concerned that reinventing the iconic character of Sulu was not true to the vision of the original creator of the series Gene Roddenberry.
"On the specific question of Sulu being gay, when I was first approached with the concept, I responded that I hoped instead that Gene Roddenberry's original characters and their backgrounds would be respected. How exciting it would be instead if a new hero might be created, whose story could be fleshed out from scratch, rather than reinvented. To me, this would have been even more impactful.
"And while I am flattered that the character of Sulu apparently was selected as an homage to me, this was never about me or what I wanted. It was about being true to Gene's vision and storytelling."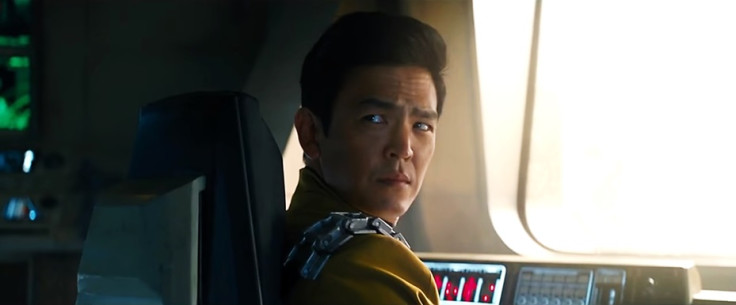 He revealed that Roddenberry, who was ahead of his time, had always wanted to include a gay character but was unable to do so in view of the 'sensitivities of the time.'
"Gene had wanted long ago to include LGBT characters, and we spoke personally and specifically about the lack of them. Gene understandably felt constrained by the sensitivities of the time. Some fifty years ago, even TV's first interracial kiss, between Kirk and Uhura, caused our ratings to plummet as the show was censored across much of the South for that scene.'
Acknowledging John Cho who plays Sulu, he concluded by saying that Star Trek will continue to break barriers. "But Star Trek has always pushed the boundaries and opened new opportunities for actors, including myself. I am eternally grateful to have been part of this incredible and continuing family. I wish John Cho well in the role I once played, and congratulate Simon Pegg on his daring and groundbreaking storytelling. While I would have gone with the development of a new character in this instance, I do fully understand and appreciate what they are doing—as ever, boldly going where no one has gone before. Star Trek will live long and prosper."
Co-writer Simon Pegg, who also plays Scotty in the film franchise, responded to Takei's original comments on his own personal blog in which he defended the change explaining "with galaxies of respect to the great man [Takei]" that "this is not his Sulu. Cho does not play a young George Takei, nor does he play the same character Takei played in the original series. He is a different Sulu".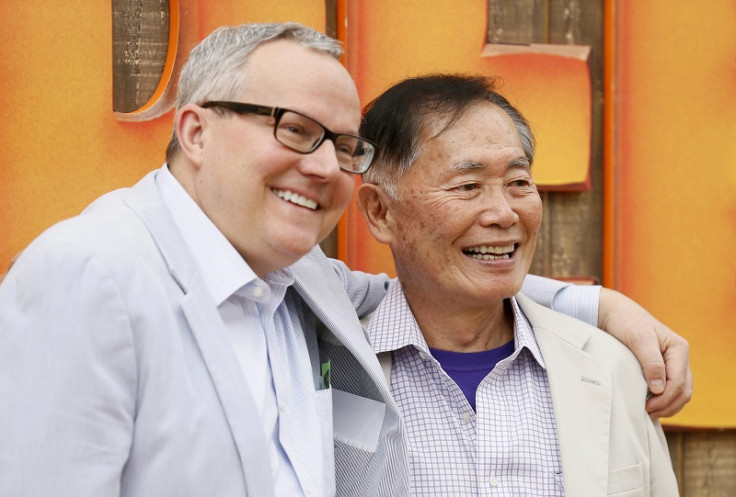 Star Trek is renowned for being a pioneering seventies TV series which featured the first interracial kisses on television (between William Shatner's Captain Kirk and Nichelle Nichols' Lieutenant Uhura) and featured LGBT people in one or two storylines.
George Takei, is a high-profile champion of LGBT rights. In October 2005, Takei revealed in an issue of Frontiers magazine that he is gay and had been in a committed relationship with his partner, Brad Altman, for 18 years. They were the first same-sex couple to apply for a marriage license in West Hollywood once gay marriage became legal in California in 2008 Mail Online reports.
Takei has served as a spokesperson for the Human Rights Campaign "Coming Out Project" and while continuing to work in movies. He is prolific on social media with 9.4 million likes on Facebook.
© Copyright IBTimes 2023. All rights reserved.