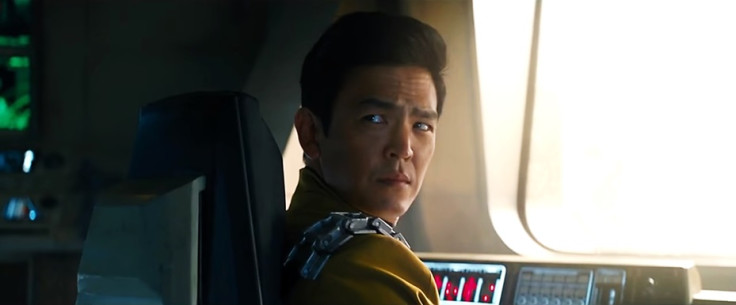 Just like its characters with deep-space exploration, Star Trek has always been a pioneering franchise when it comes to boldly going where no series has gone before it. Well... not many anyway.
It's a show that aired one of the first interracial kisses on television (between William Shatner's Captain Kirk and Nichelle Nichols' Lieutenant Uhura), not to mention including LGBTQ people in one or two storylines and in the spin-off novels and tackling subjects such as the Civil Rights Movement and Vietnam War.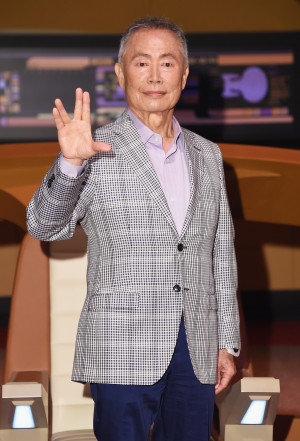 Now it's progressive attitude is making its way into the big-screen reboots by Paramount Pictures' too, as Star Trek Beyond actor John Cho announces that his character, Hikaru Sulu, pilot of the USS Enterprise, will be revealed as gay in the upcoming instalment.
Talking with Australia's Herald Sun, Cho explained: "I liked the approach, which was not to make a big thing out it, which is where I hope we are going as a species, to not politicise one's personal orientations."
The film will reportedly see his Sulu shown as the father of a daughter with his husband. Cho also went on to say that the decision came from co-writers Simon Pegg (who also reprises his role as engineer Scotty in the movie) and Doug Jung, partly as a nod to George Takei, the openly gay actor most associated with the Sulu role, having played him in multiple Star Trek outings in the past.
It turns out however, that Takei is not completely on board with the idea, as it deviates heavily from the vision of creator Gene Roddenberry. The 79-year-old told The Hollywood Reporter: "I'm delighted that there's a gay character. Unfortunately, it's a twisting of Gene's creation, to which he put in so much thought. I think it's really unfortunate."
During the interview, Takei explained how Roddenberry had been "a strong supporter of LGBT equality," but had always been cautious not to push the boundaries too far, as "the show would not be [allowed] on the air."
Regardless of his personal opinion though, Takei was quick to lend some advice to Cho when he rang him announcing the development. "I told him, 'be imaginative and create a character who has a history of being gay, rather than Sulu, who had been straight all this time, suddenly being revealed as being closeted'," Takei recalled.
Directed by Justin Lin and starring Zoe Saldana, Zachary Quinto, Karl Urban, Idris Elba and Chris Pine, Star Trek Beyond beams into UK and US cinemas on 22 July 2016.
For more entertainment news follow A-List on Twitter @Alistinsider