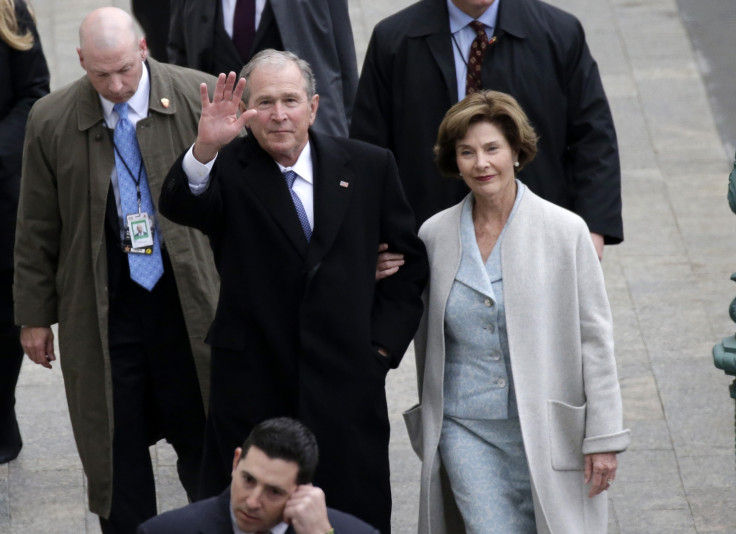 Former US President George W Bush was once booted out of a yoga class for "behaving badly".
Bush's wife and former first lady Laura Bush told People magazine in an interview that her husband and former Secretary of Commerce Don Evans joined her in a yoga class but were soon asked to leave.
"George and Donny will go work out so they're really sweaty — warmed up so they can stretch — and then come to yoga in the back row," Bush told the magazine.
"Donny, George and Charlie, our other friend—one time ... they had to be asked to leave because they were behaving badly," she added, suggesting her husband's joking around was what caused the yoga instructor to boot them out of the class.
In the at-home interview, Bush also discusses her life with her husband, as well as the couple's hobbies.
The former president is currently promoting his new book 'Portraits of Courage', which shows off one of his hobbies – painting.
The president's paintings of war veterans are featured in his new book, prompting a flurry of television appearances from the former president.
According to Entertainment Weekly, the former president wrote in the book's introduction: "I painted these men and women as a way to honor their service to the country and to show my respect for their sacrifice and courage.
"I hope to draw attention to the challenges some face when they come home and transition to civilian life — and the need for our country to better address them."