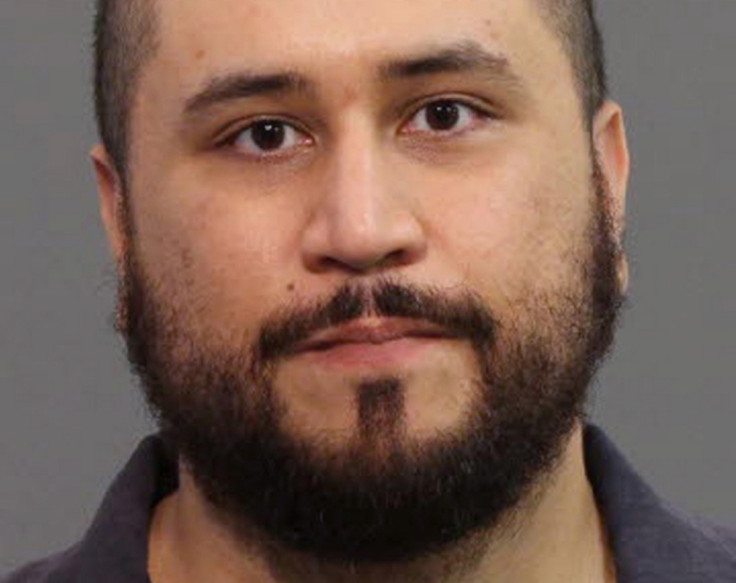 George Zimmerman has reportedly auctioned the gun he used to kill unarmed teenager, Trayvon Martin, despite coming up against widespread criticism. Neighbourhood watch volunteer Zimmerman shot dead the 17-year-old on 26 February 2012, in an incident which sparked riots and protests across the US. After searching for a buyer, Zimmerman allegedly sold the firearm for over $120,000 (£82,000), according to reports released on Wednesday (18 May).
Zimmerman had previously said that he wanted to auction the gun after it had been returned to him by the Department of Justice after his acquittal with many expressing an "interest in owning and displaying the firearm" including The Smithsonian Museum in Washington DC.
Zimmerman offered the public the chance to own a "piece of American history" by selling the weapon on the United Gun Group website. The description for the gun the Kel-Tec PF-9 9mm, says that the "American Firearm Icon" was used to "defend my life and end the brutal attack from Trayvon Martin". It has also been reported that he desperately needed to raise funds to "fight" the Black Lives Matter (BLM) movement.
The United Gun Group received a final bid of $138,000 (£94,000) according to the TMZ network but added that the last bid was fake. The auction has been hampered by fake bids, submitted by those offended by the sale of the gun with a new email verification system implemented to stop the phony bids.
The auction began with an opening bid of $5,000 (£3,450) and had been listed three different times ,on two different gun-auction sites, since Thursday, 12 May. An advert for the firearm originally appeared on an eBay listing and attracted false bids of up to $65m ($44m).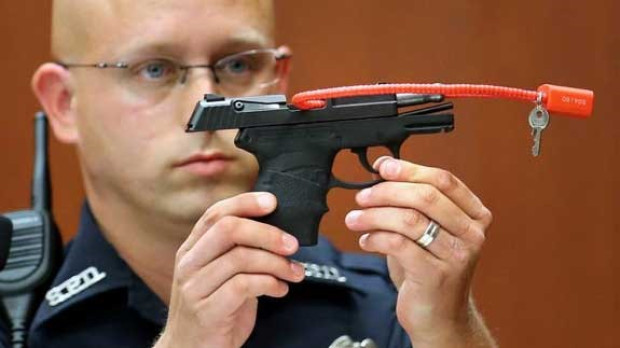 Despite criticism Zimmerman told Orlando TV station WOFL that the gun was his to sell and he would not be "cowed" by critics: "I'm a free American. I can do what I want with my possessions".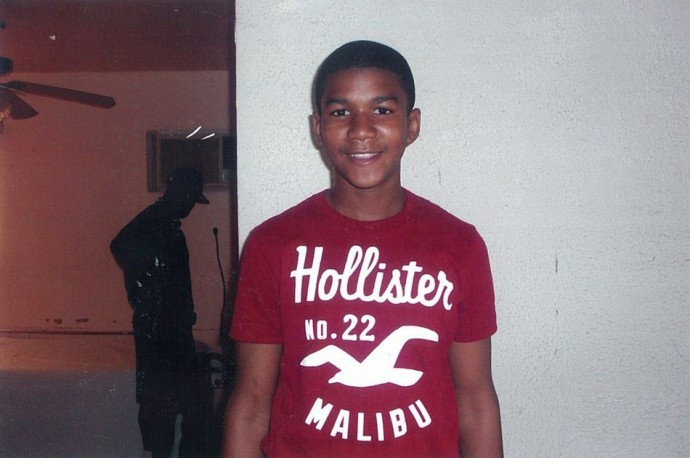 Rumours online claimed Grammy-winning rapper Kendrick Lamar had purchased the weapon used to kill Martin but it seems the internet fell victim to a hoax. The report said he wanted to smash the gun on-stage with a hammer but felt the "heebee jeebees" as soon as he touched the weapon.
Zimmerman was acquitted of Trayvon's murder in 2013 after shooting the teenager dead in Florida. His lawyers said he had acted in self-defence, but the all-female jury's verdict caused widespread protests and unrest across the country.