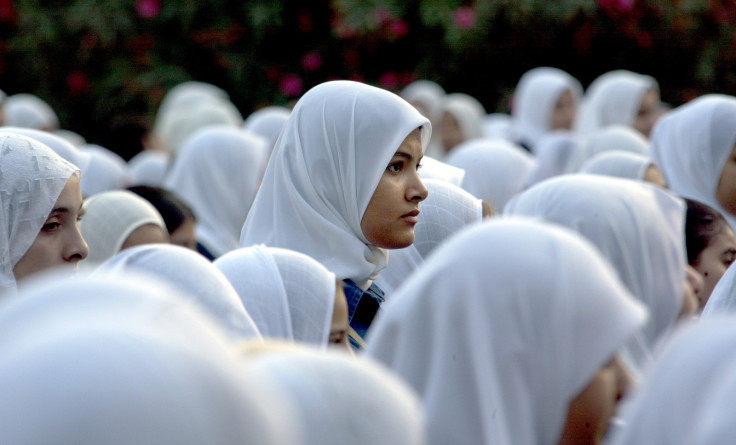 Muslim women's headscarves have caused many controversies in the recent past and landed many in various legal troubles. The latest being a North Carolina man, who allegedly ripped off a woman's hijab aboard a Southwest Airlines flight in December 2015.
The man, Gill Parker Payne, 37, of Gastonia, North Carolina, reportedly removed the woman's scarf, saying: "Take it off! This is America!" He has pleaded guilty in a New Mexico federal court of a misdemeanour hate crime charge for forceful obstruction of a woman's free exercise of her religious beliefs.
The court approved Payne's guilty plea, which calls for two months of home detention, The Huffington Post reported, citing his attorney Amber Fayerberg. "Mr. Payne has taken responsibility for his actions and he's sorry for them," Fayerberg told the paper, adding: "He's ready to begin the healing process and move forward." A sentencing hearing is pending that will determine the length and conditions of his probation.
Payne reportedly said in his guilty plea that the incident took place aboard an Albuquerque, New Mexico-bound Southwest Airlines flight from Chicago on 11 December 2015. He said he spotted a woman in the flight sitting a few rows in front of him wearing a headscarf. Around the end of the flight, he walked up to the unknown Muslim woman and pulled off her hijab, saying this was America. He admitted that he knew headscarves have religious significance to Muslims.
The woman, identified only as "K.A." felt violated by Payne's action, prosecutors reportedly said.
"No matter one's faith, all Americans are entitled to peacefully exercise their religious beliefs free from discrimination and violence," Vanita Gupta, head of the US Justice Department's Civil Rights Division, reportedly said in a statement.
"Using or threatening force against individuals because of their religion is an affront to the fundamental values of this nation," she added.