Lawyers for Kelly Gissendaner, scheduled to be executed in Jackson, Georgia this evening at 7 pm local time (midnight GMT) have lodged a last-minute appeal with the State Board of Pardons asking for them to spare her life.
Gissendaner, 47, was convicted in 1997 of the murder of her husband Douglas Gissendaner with her lover Gregory Owen in order to take sole possession of the home she owned with Douglas and cash in on life insurance policies.
Although it was Owen who stabbed Mr Gissendaner, he pleaded guilty and testified against Kelly Gissendaner as part of a plea bargain which means he could be released in 2023.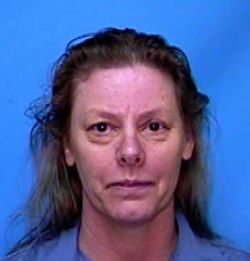 Kelly had been advised to go to trial and had originally been offered the same deal as Gregory Owen - life with an agreement not to seek parole for at least 25 years. Her lawyers wrote: "At one time, therefore, all the parties involved in the case thought a sentence less than death was appropriate for Ms. Gissendaner."
Her lawyers also point out that Georgia has previously granted clemency in four cases where the condemned was not the actual killer.
Ms Gissendaner now claims to have found God and is now a reformed character. She once wrote in a statement: "I deserve to be here, but I don't deserve to die."
Two of Kelly and Douglas's children Kayla and Dakota submitted written statements asking the parole board to spare their mother's life. Despite her killing their father they are said to have forged a meaningful relationship with their mother.
Douglas Gissendaner's family want Kelly executed.
If put to death, Kelly's would be the first execution of a woman by Georgia since 1945 and only the 16th nationwide since the death penalty was reintroduced in 1976.
Ms Gissendaner had been due to be executed on 25 February but the execution was postponed due to a winter storm. For her final meal she requested cheeseburgers, fries, cornbread, ice cream, buttermilk-dressed salad, lemonade and popcorn.