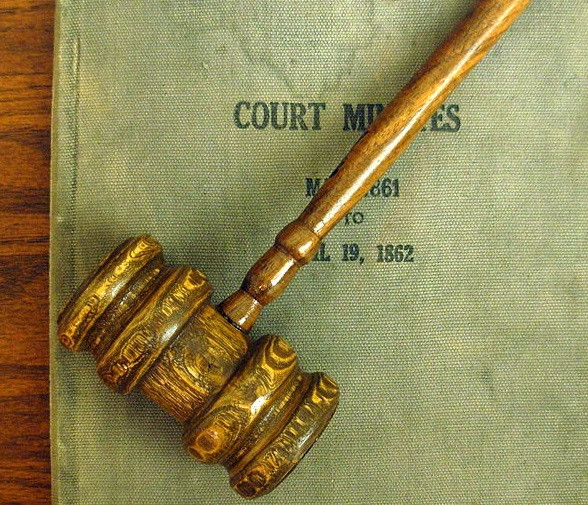 A judge in a Georgia court has thrown out a rape conviction involving a woman with Down's Syndrome, as she did not "behave like a victim".
William Jeffrey Dumas was convicted for repeatedly raping the 24-year-old woman in October 2010. Appeals Court Judge Christopher McFadden has overturned the conviction and ordered a new trial, as the victim did not show "visible signs of distress".
McFadden wrote in his ruling: "At no time prior to her outcry... did [the victim] behave like a victim. Nor did Dumas behave like someone who had recently perpetrated a series of violent crimes against her."
He continued: "It requires more than that bold argument to satisfy this court that it should ignore the fact that, until the outcry, neither of them showed any fear, guilt or inclination to retreat to a place of safety."
Dumas was originally sentenced to 25 years in prison for the crime, before the decision was appealed. At the time, McFadden had been allowed to take leave of his appellate court duties and preside temporarily as a Superior Court judge in Fayette County.
Scott Ballard, Fayette County district attorney told the Atlanta Journal-Constitution that he was disgusted by the news. Ballard was required to inform the victim of the new trial and that she would have to testify and face her attacker for a second time.
In a statement issued after the decision, Ballard said: "I had to go visit [the victim] and tell her that even though a jury had convicted her assailant of the crime, the judge was giving the guy a new trial. Her parents were, as you can image, outraged."
He added: "I just hope that we can get some justice. It was very hard for her to testify the first time because she didn't want to even be in the same room where he was again."
He stated judicial ethics prevented him from making any further comments, as they may affect the outcome of the case or interfere with a fair trial or hearing.
According to McFadden, the victim had not behaved like a victim as she only stated she had been attacked the day after the alleged rape occurred. Other discrepancies were cited as reason for throwing out the case. McFadden also said the convictions "do not have the approval of the court's mind and conscience".
The District Attorney's office has since filed a motion asking McFadden to recuse himself from the case.
The motion stated that the trial testimony established that Dumas' semen was discovered on the bed in which the victim had slept on the night of the reported assault. It also read that a doctor who examined the woman confirmed she had been forcibly raped.
McFadden denied the prosecution's motion and said he would remain on the case, but has now reportedly agreed to remove himself from the trial.