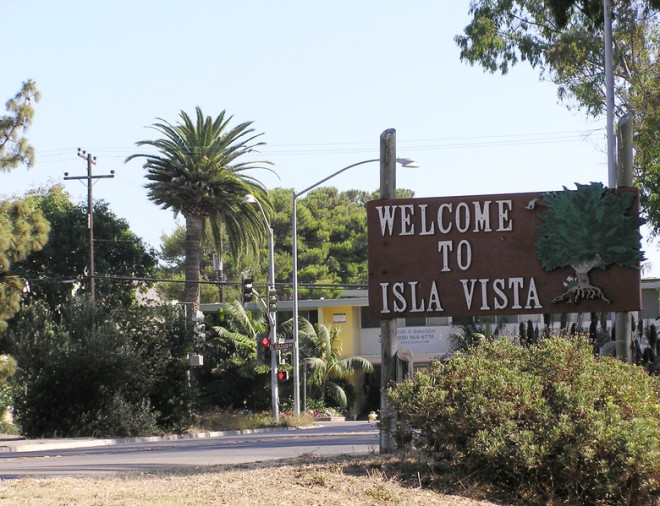 A 19-year-old student from the University of California, Santa Barbara, was allegedly gang raped and beaten by three man near the college campus on Sunday.
Three suspects have been described as Asian males, according to a reports from the Santa Barbara Sheriff's Dept obtained by CBS. No arrests have yet been made.
The incident occurred between 11pm and 4am, yet it is unclear if the attack took place on campus or in Isla Vista, a nearby UCSB student community.
After she was attacked, the woman walked home and reported the rape to her roommate, who subsequently informed the police.
Kelly Hoover, of the Santa Barbara County Sheriff's Department, said: "The victim has been transported to the hospital, where she was treated for her injuries and she also underwent a full examination."
She is now recovering at home with her family. Police have not been able to provide reliable descriptions of the three man allegedly involved.
This is the third reported sexual assault of a UCSB student in just two months. Early on Saturday morning, a young woman was reportedly sexually assaulted in Isla Vista.
She told police she met her attacker outside a party at 1.30am and he abused her behind a car shortly afterwards. It is not yet unknown if the two cases are related. The university sent warning text messages to students, while police have increased patrols on campus and the surrounding area.
In January, an 18-year-old student was gang raped by two men and a male juvenile in the area. Three people were arrested in relation to the incident.
The university has released a statement surrounding the latest attack. It reads: "The University is deeply concerned about the attack this weekend on a student of ours. The University of California Police Department (UCPD) is working closely with local law enforcement to investigate the crime.
"In response to the report, we have increased UCPD patrols on campus and in the community to provide an added measure of security. The safety and welfare of our students and our campus community is our highest priority.
"The University has robust education and prevention programs to raise community awareness about sexual assault. The University¹s CSO Escort Program also provides courtesy escorts for students and community members traveling on campus and in Isla Vista during nighttime hours. We will work with our students, faculty and staff through training, prevention and support programs to continue to raise awareness about sexual assault."