Geri Horner, formerly Halliwell, took a trip down memory lane and revisited the set from Spice Girls' Wannabe music video.
The 44-year-old headed back to St Pancras Renaissance Hotel in King's Cross, formerly the Midland Grand Hotel, where the popular 1990s girl group filmed the visuals for their debut single. In an Instagram video, Horner called on her former Spice Girls bandmates Victoria Beckham, Mel B, Mel C and Emma Bunton, to draw on fond memories.
No doubt stirring a sense of nostalgia for longtime fans, Horner asks "remember this" and waves the camera to follow her mimicking the iconic scene on the hotel's grand staircase. The 2 Become 1 singer runs to the top of the stairs and abruptly comes to a halt, stating: "This was my position", before whispering "zig-a-zig-ah" and performing a small dance move.
Wannabe was released in the UK in 1996 and the music video sees the five-piece group running around the hotel and causing havoc at an extravagant fancy dress-themed party.
The visuals, which have amassed 250 million views to date, were originally intended to be filmed at an exotic building in Barcelona but was relocated to London just days before the shoot after the producer failed to obtain permission for the building.
In celebration of their 20th anniversary, it was previously revealed that Horner, Bunton and Mel B were reuniting under the new name GEM but Mel C and Beckham opted not to be part of the reincarnation. It is not clear what stages the comeback is currently at but Horner has teased fans with photos and videos of herself in the recording studio alone and with Bunton. The Stop hitmaker also said of GEM's launch earlier in 2017: "We're not re-forming immediately, but in the near future."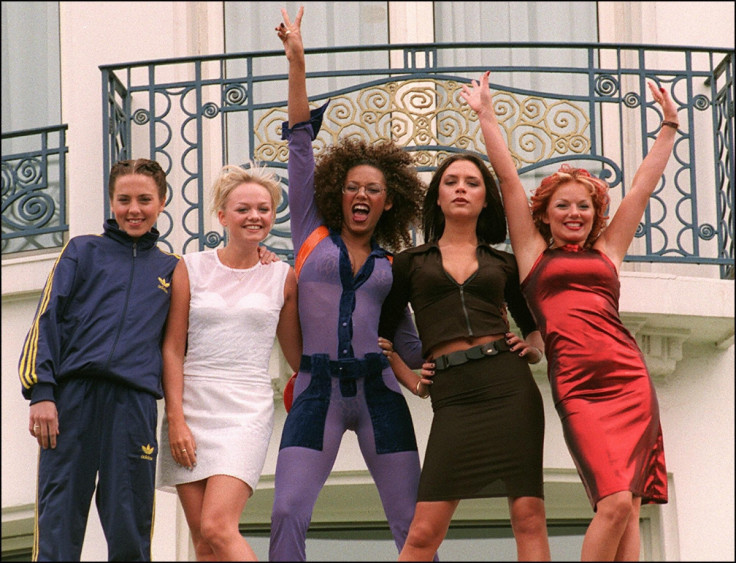 Plans hit a stumbling block in April when a reality show to find two new Spice Girls members was scrapped after opposition from Beckham and Mel C. A source told The Sun at the time: "Neither Victoria nor Mel C were on board with the idea and faced with an "us and them" situation, it was dropped. It's a shame because it would have been one of the most sought-after prizes in reality TV show history."
Watch the Spice Girls' Wannabe music video: