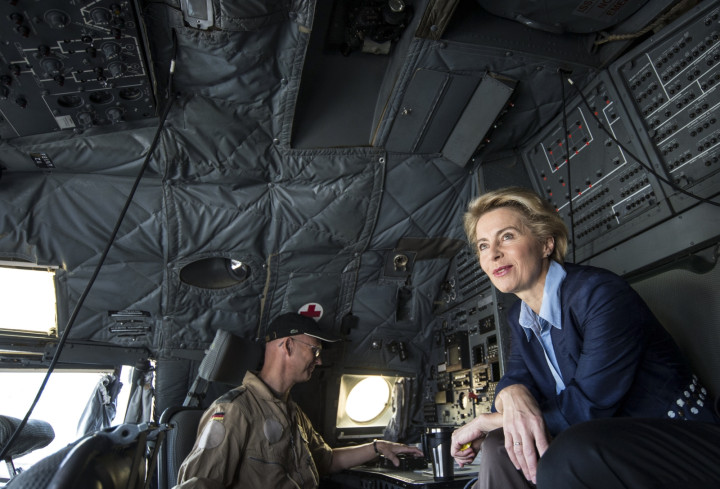 After a series of embarrassing incidents, the German government has admitted its military is in such a poor state that Berlin is currently unable to meet its Nato commitments.
Defence Minister Ursula von der Leyen said if a Nato member was to be attacked, Germany would not be able to offer the appropriate number of military aircraft in support.
"With our airborne systems, we are currently below the target figures announced one year ago, defining what we would want to make available to Nato within 180 days in the case of an emergency," Von der Leyen told the Bild am Sonntag newspaper.
"Delays for replacement parts for our planes and the missing helicopters are the reason for this."
A ministry spokesman later added it will probably take years to solve all the issues.
"We need to be prepared for the fact that we will be dealing with individual problems for some time and I'm not talking about months but rather years," said Jens Flosdorff.
The admission came after technical problems were reported to have caused embarrassing delays in several international operations.
In the latest incident, equipment failures caused a Transall C-160 plane delivering aid to Ebola-affected countries in West Africa to be grounded on the island of Gran Canaria so it could be repaired.
And last week, German army instructors remained stranded in Bulgaria on the way to Iraq as their plane broke down, while another flight delivering weapons to Kurdish militia fighting Islamic State jihadists was delayed by technical failures.
This year, Berlin has cut about €800m (£625m) in defence spending, bringing it down to €32.44bn, well below Nato's recommended level of 2% of GDP.