This year sees the 25th anniversary of the fall of the Berlin Wall. To mark the occasion, husband and wife duo Daniel and Geo Fuchs have tracked down and photographed Stasi police headquarters, interrogation rooms and prisons.
East Germany's Ministry for State Security (known as the Stasi) operated one of the most effective and oppressive intelligence networks ever known. One of its main tasks was spying on the population; the organisation had 90,000 full-time employees and a further 170,000 unofficial informants.
The Stasi kept the population in line by using fear and suspicion. They bugged telephones and encouraged neighbours to spy on each other. They also subjected people to subtle psychological harassment by breaking into their homes and slightly rearranging their furniture or doing something almost imperceptible such as changing their variety of tea. People often didn't realise the Stasi were responsible, and instead thought they were losing their minds.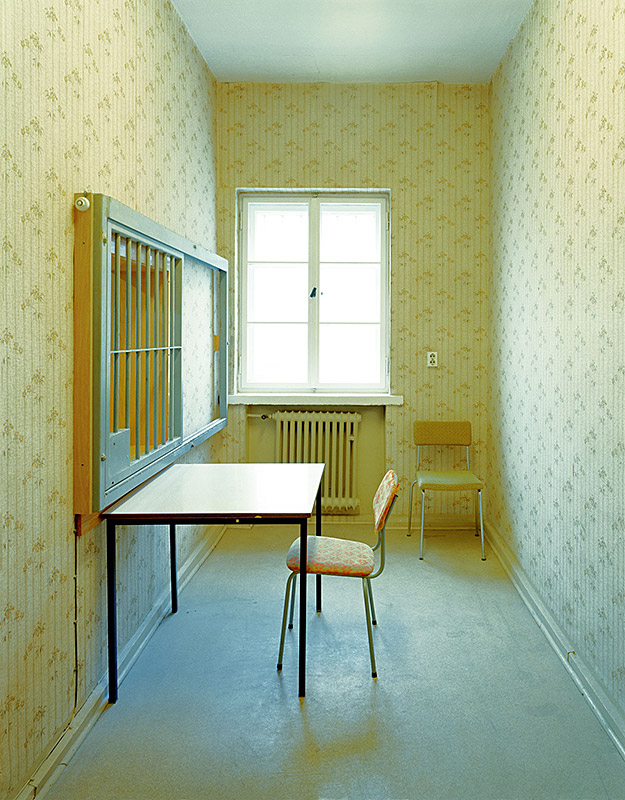 In addition to the prison cells and countless interrogation rooms, the Stasi required vast amounts of storage for the information collected on the population and East Germany's enemies.
It is estimated that 180 kilometres of shelving was required to keep the secret files.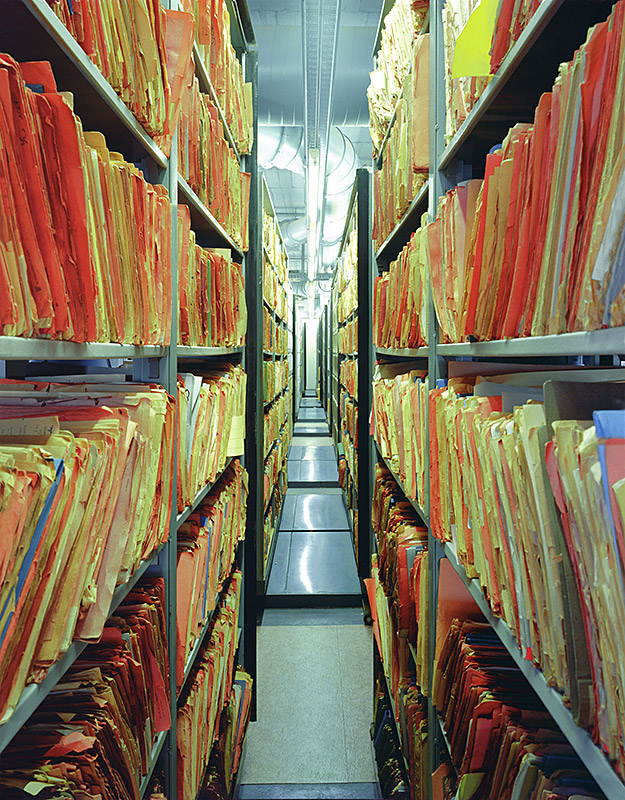 When the Wall came down in 1989, the Stasi was disbanded (but not before destroying many documents – estimated at one billion sheets of paper).
Some of the Stasi's rooms were demolished, some were given new functions, some have become museums and memorials, but a few remain untouched since the fall of the DDR. The newspapers in the prison library, for instance, are from 1989.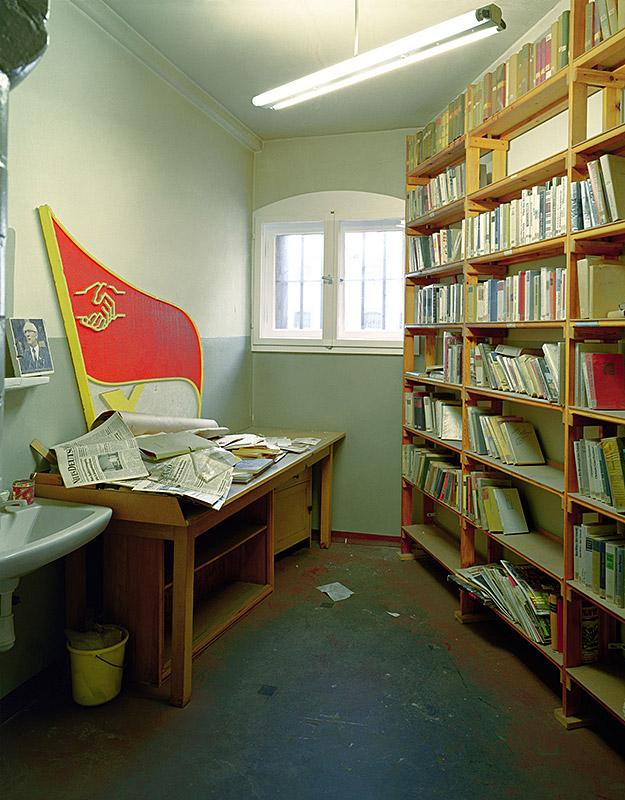 Daniel and Geo Fuchs have photographed interrogation prisons in Potsdam and Hohenschönhausen, the office of Erich Mielke - Stasi leader from 1957 to 1989, a bunker in Leipzig, a prison in Bautzen, and other remnants of the regime.
They documented the design of fear - flock wallpaper and upholstered doors, entire Kafkaesque floors of interrogation cells, and anonymous office spaces.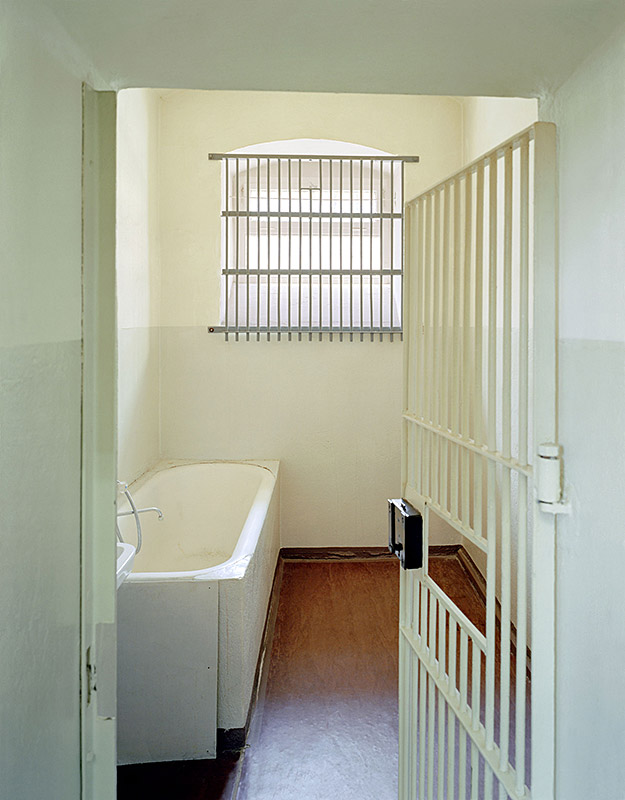 The pair heightened the sterility in their photos by keeping a consistent vanishing point in each room. The aim is to give the viewer the same boxed-in feeling a prisoner might experience. It is meant to be oppressive, Geo Fuchs told Wired magazine: "You shouldn't feel good in these rooms."
Stasi - Secret Rooms is showing at the Nikolaj Kunsthal museum in Copenhagen until October 5. The exhibition then moves on to Berlin until November 9.
The photos have never been shown in the UK, and the duo hope they can interest a British museum or gallery to mount a show next year.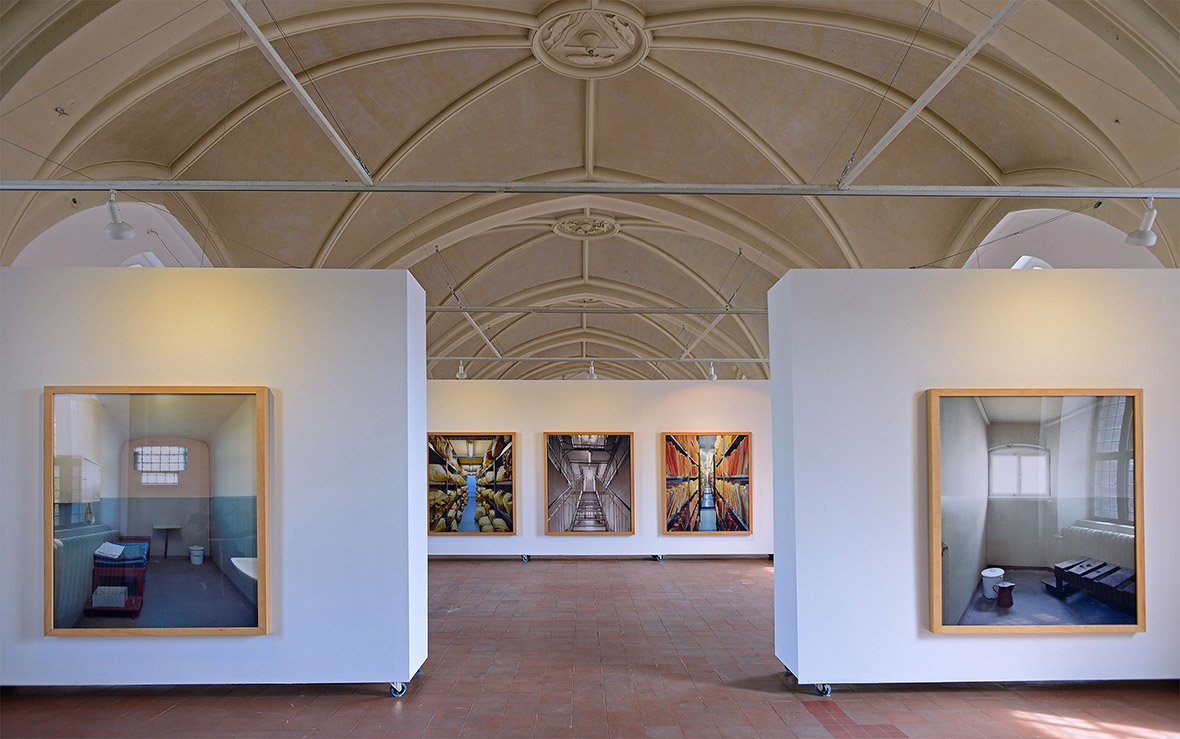 Stasi - Secret Rooms is also available as a book. See Daniel and Geo Fuchs' website for more details.