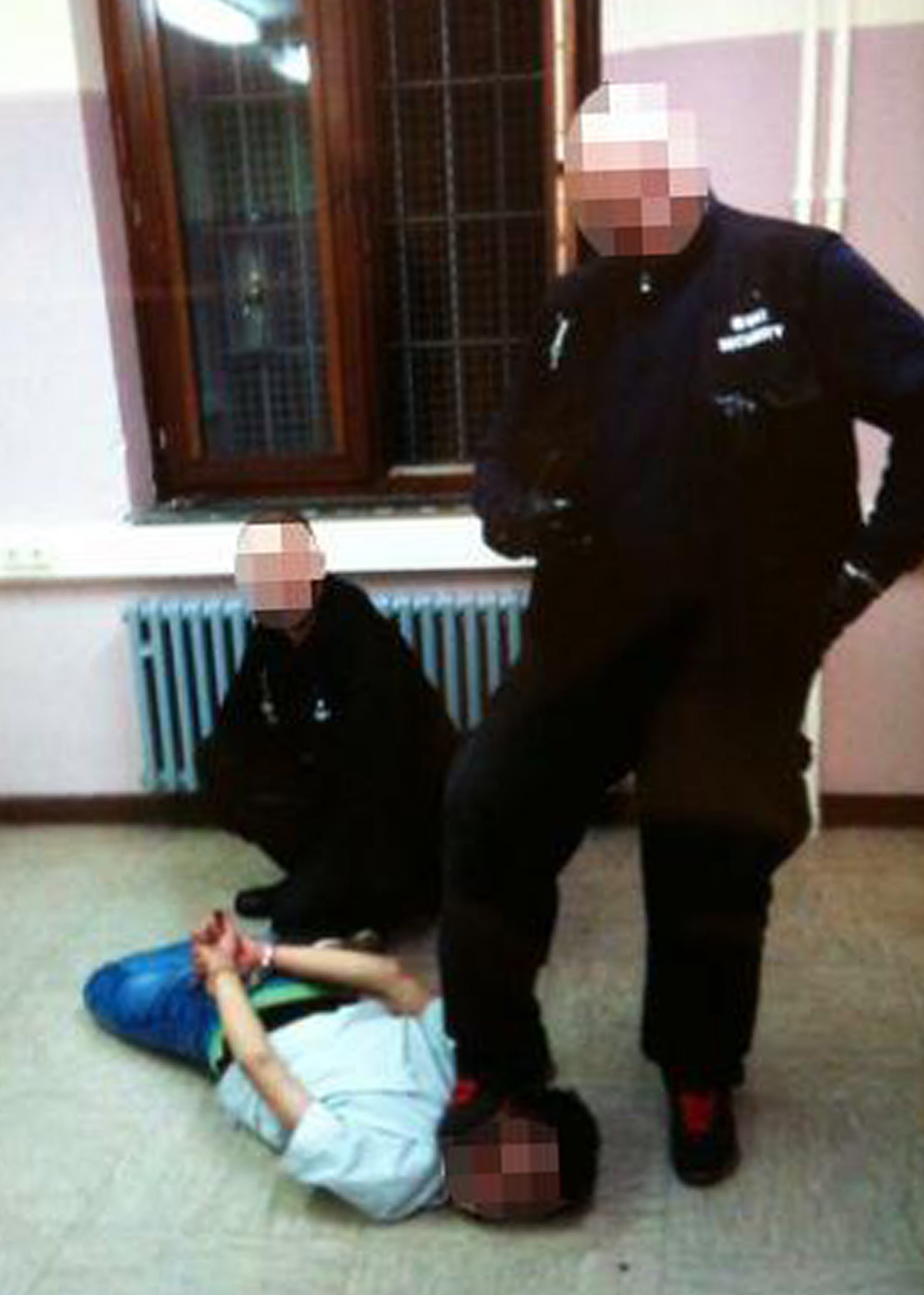 German authorities are investigating allegations that refugees were abused by security guards at an asylum centre, after images of torture emerged.
Police in the western city of Hagen said they are questioning hundreds of asylum seekers over the alleged mistreatments at a reception centre in Burbach, near Bonn, run by organisation European Homecare.
The probe was sparked by a video, handed to police by a journalist, allegedly showing a migrant forced to lie in his own vomit while being verbally abused by guards.
Four security guards were subsequently arrested. Detectives found on a suspect's mobile phone a photo depicting a guard holding his foot on the neck of a handcuffed 20-year-old Algerian lying face down.
The four suspects worked for private security firm SKI. European Homecare, which outsourced security for the Burbach centre to SKI, said the related contract had been terminated.
"I'm stunned and ashamed that such assaults have taken place," European Homecare CEO Sascha Korte said.
The government described the images, which local press said were reminiscent of abuses at Iraq's infamous Abu Ghraib jail, as "shocking", calling for a thorough investigation.
"Any citizen would be shocked by such pictures and want to know whether what the pictures suggest actually happened," said government spokesman Steffen Seibert.
According to a report by Westdeutsche Rundfunk television, a separate case of violence against an asylum seeker occurred at another refugee centre in Essen - also run by SKI.
The company said it is cooperating with investigators and has begun its disciplinary procedures.
"The reported incidents are beneath contempt," SKI said in a statement.
Germany has recently experienced a rise in asylum applications, partly because of the war in Syria.