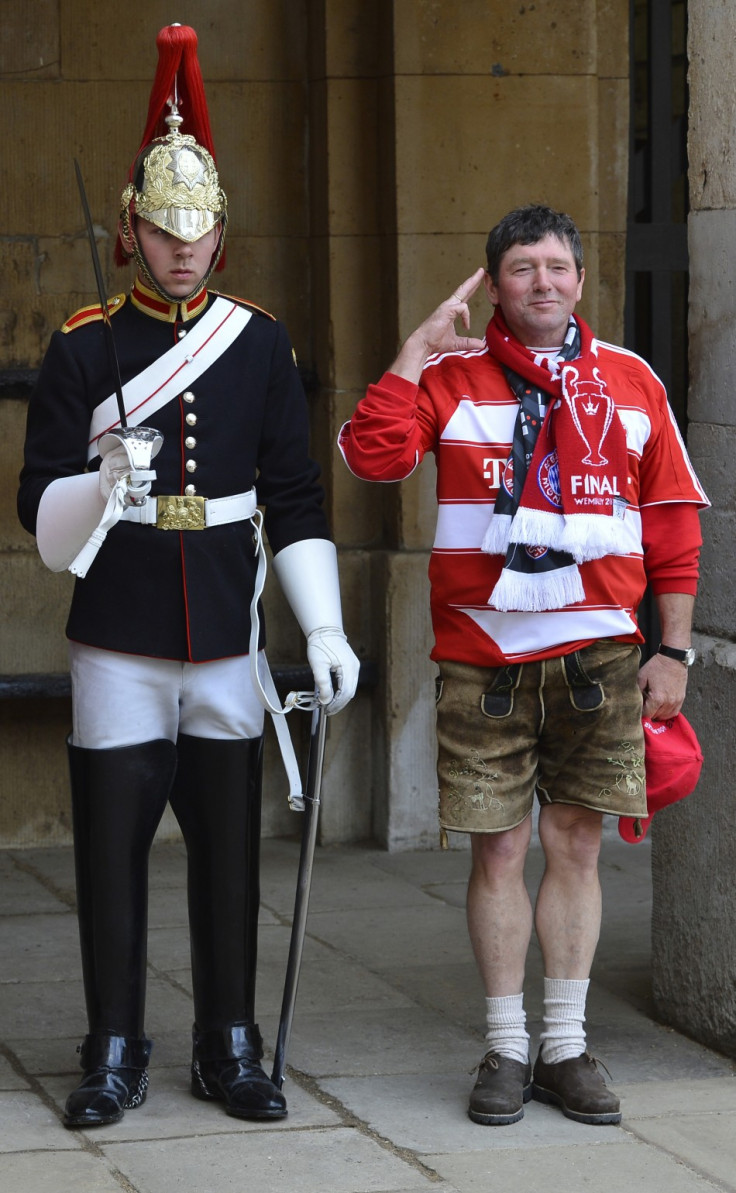 More than 150,000 German fans descended on London today ahead of tonight's Champions League final between Borussia Dortmund and Bayern Munich at Wembley.
Trafalgar Square was turned into a sea of yellow and red shirts as fans gathered outside pubs, and visited London's iconic sights, with some posing for snaps with The Queen's Life Guard dressed in traditional lederhosen shorts.
Dortmund brought a bus painted in their black and yellow colours to promote the club, and displayed a joke poster with the club towel on a deckchair next to a red London phone box and the slogan: "From Dortmund with love."
But elsewhere the festive mood was spoiled as YouTube footage showed a clash between fans apparently in the Wembley area.
The two groups taunt and hurl objects and some then start fighting before police stepped in and separate the two groups.
About 90,000 fans will fill Wembley ahead of the 7:45pm BST kick off, with 25,000 tickets officially allocated to supporters of each club. There were 500,000 requests for the Dortmund tickets.
But 100,000 extra fans are believed to have made the trip from Germany.
Bayern has lost two of the last three Champions League finals, and will be desperate to make up for the losses and claim a fifth victory. Dortmund fans will be praying for a second Champions League victory after their 1997 shock win.