Migrant crisis: German police chief calls for border fence to stem flow of refugees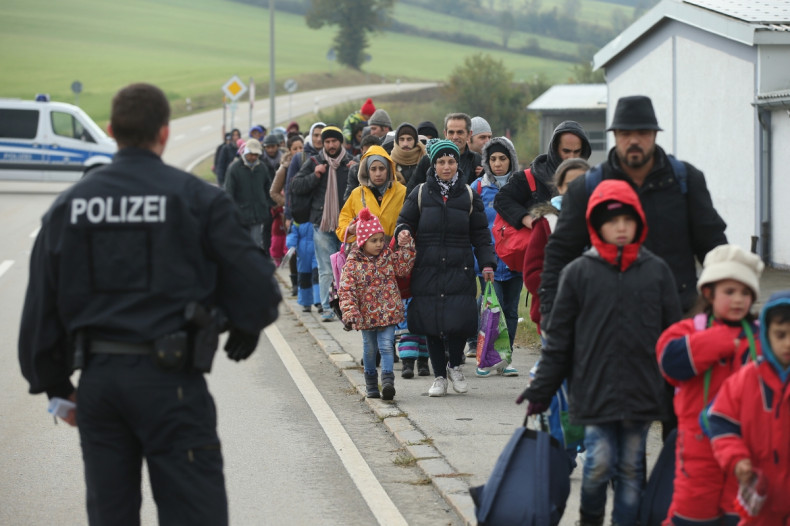 A German police chief has called for a fence to be built along the country's border with Austria to stem the flow of refugees into the country. More than 800,000 refugees and immigrants are expected to enter the country this year.
"If we want to conduct serious border controls, we must build a fence along the German border. I am in favour of our doing this," Rainer Wendt, head of the German Police Union told Germany's Welt am Sonntag.
Wendt told the newspaper that if Germany sealed off its border, this would force Austria to in turn close its border with Slovenia. Hundreds of thousands of refugees have made the journey to Germany through Slovenia and Austria. He called for a the establishment of a migrant transit zone to filter out genuine refugees from economic migrants, but said it would only work if Germany's border was fenced.
He called on German Chancellor Angela Merkel to initiate tough new anti-immigration measures. "Someone must pull the emergency brake now — that can only be [German Chancellor] Angela Merkel," he said.
There is growing criticism in some quarters of Merkel's open border policy towards refugees, with Bavarian premier Horst Seehofer last week threatening to take the government to court over its refugee policy. The south-eastern German state has borne the brunt of the waves of immigration to the country.
Merkel has in the past strongly criticised Hungary's decision to fence of its borders, with the fiercely anti-immigration Prime Minister Viktor Orban ordering a fence to be built along the country's border with Serbia, provoking clashes between immigrants and police, and on Saturday also sealing off its border with Croatia.
In talks on Sunday (18 October) with Turkish President Recep Tayyip Erdogan , Merkel offered to back talks on Turkish EU membership in exchange for creating a buffer zone in the country to slow the flow of refugees entering Europe.