Some 700 police have raided one of Germany's largest brothels, the infamous Artemis in Berlin — in a crackdown on missing social security payments. Human traffickers were also targeted in the raid, which also involved tax and customs officials. Although prostitution itself is legal in Germany, hundreds of punters and sex workers were questioned and six people arrested.
During the raid, which took place late Wednesday evening (13 April), 212 escorts and clients were found inside the Artemis, located near Berlin's TV tower. Most had co-operated fully with the authorities, said Berlin police spokesman Stefan Redlich. The brothel's owners are alleged to have evaded paying €17.5m (£14m) in social security payments since the brothel opened in 2006, pressuring sex workers into claiming they were self-employed to avoid making payments.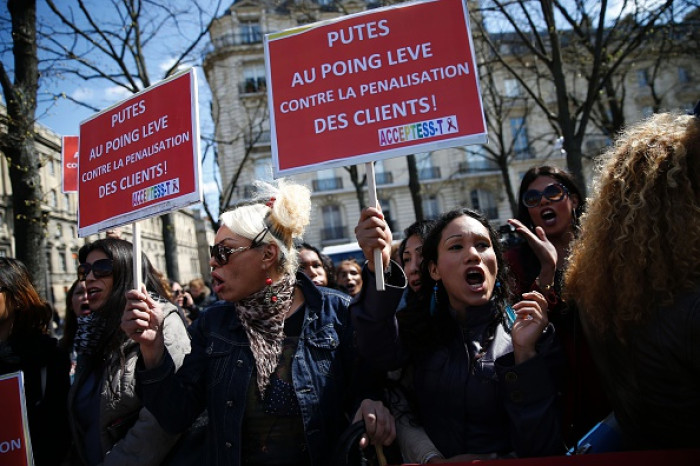 According to the Artemis's professional-looking website, the four-storey building has cinemas, swimming pools and even a gym. The brothel also claims to have full disabled access and offers a buffet at its own restaurant should customers require additional nourishment.
Prostitution was legalised in Germany in 2001, though under new legislation being considered in the German Parliament, anyone who pays for sex with someone who has been forced to be a sex worker could be imprisoned for up to five years. Chancellor Angela Merkel also brought in legislation making it compulsory for clients to wear a condom. The trade is thought to be worth €16bn (£12.7bn, $18bn)per year.
The laws relating to the sex industry vary dramatically across Europe. Germany's relatively liberal laws make it a magnet both for sex workers - many of them from eastern Europe - and clients. In neighbouring France, meanwhile, new laws have made it legal to be a prostitute but illegal to pay for sex. It's also illegal to buy sex in Northern Ireland, Norway, Iceland and Sweden. Prostitution remains legal in Britain, though related activities including kerb-crawling and soliciting are illegal.