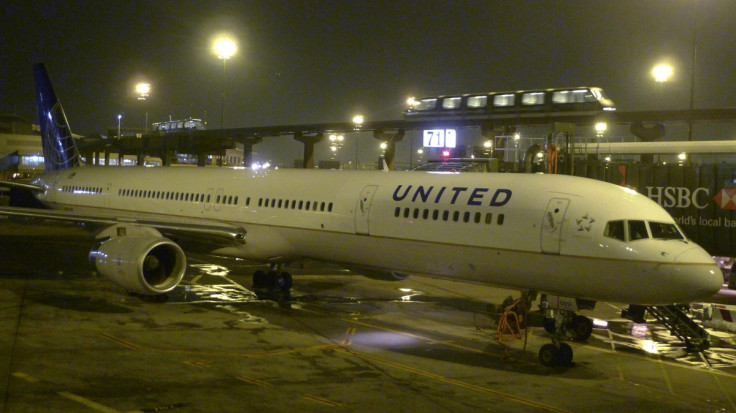 A United Airlines pilot was arrested for allegedly running several brothels in apartments and office buildings around the Houston, Texas area. The 51-year-old, identified as Bruce Wayne Wallis, is accused of running more than six prostitution homes, using online adverts to promote his illegal businesses and charging women $400 a week to sell sex through him.
According to CBS News, Wallis appeared for his initial court hearing at the Harris County District Court on 24 March on charges of aggravated promotion of prostitution and engaging in organised criminal activity. The pilot was released on a $15,000 bond. Court records do not list an attorney for Wallis.
Wallis was added to the Federal Aviation Administration's Airmen Certification Database in 2013. The "prestigious" list consists of certified pilots who have met or exceeded the educational, licensing and medical standards established by the FAA, ABC News reported. He was arrested on 23 March.
The Texas Department of Public Safety and the Houston Police Department's human trafficking division conducted an eight-month investigation, which led to Wallis' arrest. Investigators claim that by day, Wallis was an acclaimed pilot but at night he was a "pistol-packing pimp" who intimidated prostitutes and rival pimps.
The Houston Chronicle reported investigators discovered $50,000 in cash during a search of his three-bedroom home. Police also found two Jeeps, a pickup truck, a black Hummer and dozens of firearms. Court documents reveal Wallis carried a 9mm pistol during his rounds of the brothels in the Hummer and regularly bragged about being violent against a competing pimp.
One of the women who worked for Wallis told investigators he recruited women five at a time and typically had sex with them before "turning them out" to work. He regularly stopped by the brothels to keep an eye on them.
United Airlines told reporters that it was cooperating with authorities and that Wallis has been removed from flying duties. "We hold our employees to the highest standard," the airline told ABC News.
CBS affiliate KHOU reported that a woman identified as Tracie Tanner was also arrested for helping Wallis manage the illicit business. The 37-year-old from Rosenberg, Texas was charged with felony aggravated promotion of prostitution and released on $5,000 bond. If convicted, Wallis faces up to 20 years in prison, while Tanner could face up to 10 years in prison.