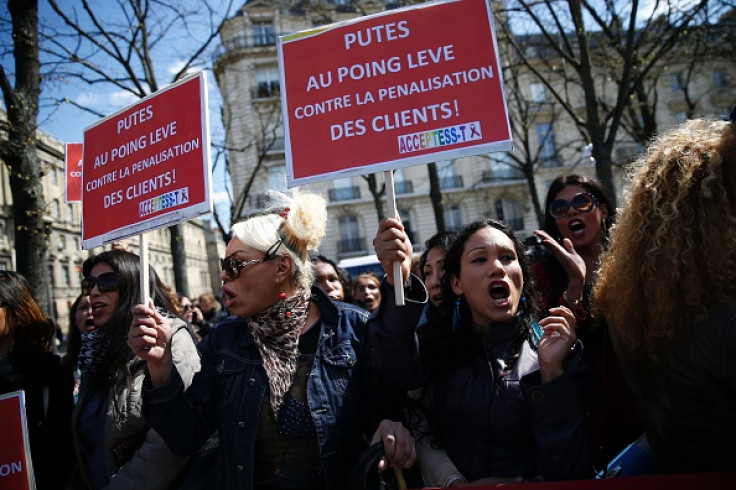 The French union of sex workers are protesting against what they term as a "repressive" bill that imposes fines on clients paying for sex. Under the new law approved on 5 April, French MPs hope to eradicate prostitution.
Socialist MP Maud Olivier is behind the bill that she believes will not only protect victims of sex trade and help authorities get a grip on human trafficking but also educate young people on the dark side of prostitution. "Prostitution is violence," says Olivier. "The goal is to diminish [prostitution], protect prostitutes who want to quit, and change mentalities."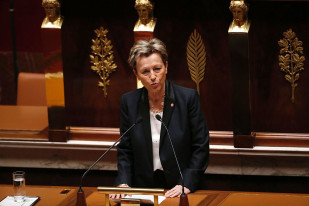 Despite the bill making available €4.8m (£3.9m; $5.5m) annually to assist sex workers in quitting prostitution and helping pass the burden of the offence onto clients, sex workers in France expressed their dismay protesting outside the National Assembly on 6 April. According to the French union of sex workers STRASS, the law will make the nearly 30,000 sex workers in France more vulnerable.
The union has further accused Olivier of furthering an "essentially repressive" reform, reported France24 News. The legislation will take effect after being debated in parliament for some two and half years. The proposal was first introduced in October 2013.
Once in force, fines of up to €1,500 fine (£1,200; $1,700) will be imposed on clients found paying for sex with a fine of €3,500 for repeat offenders. Other European countries that levy fines on clients of prostitutes, include Sweden, Norway, Iceland and Britain. "This law is essential to ending the idea that it is normal to buy someone's body," Olivier told AFP News. "We will succeed in changing the mentality, but new efforts are needed to raise awareness, to train police officers and magistrates."