A 14-year-old schoolboy got more than he bargained for as he set out to do his history homework.
Daniel Rom Kristiansen was tasked with an assignment on World War Two when his father recalled a tale his grandfather had once told him about a warplane that had supposedly crashed on their family farm in Birkelse, Denmark in November 1944.
"When my son Daniel was recently given homework about World War Two, I jokingly told him to go out and find the plane that is supposed to have crashed out in the field," Daniel's father, Klaus, told local news station DR P4 Nordjylland.
The father and son duo decided to team up for a speculative adventure. Armed with a metal detector, young Daniel and his father headed into the field to see what they could dig up.
The pair never really expected to find anything as Klaus believed the wreckage had been removed years earlier. But moments later the metal detector began to beep, indicating they had stumbled across something.
As they began digging, they started to find bits of wreckage. Realising they needed to get deeper into the ground, the Kristiansens borrowed an excavator from a neighbour and lo and behold, they suddenly began unearthing history in their own back yard.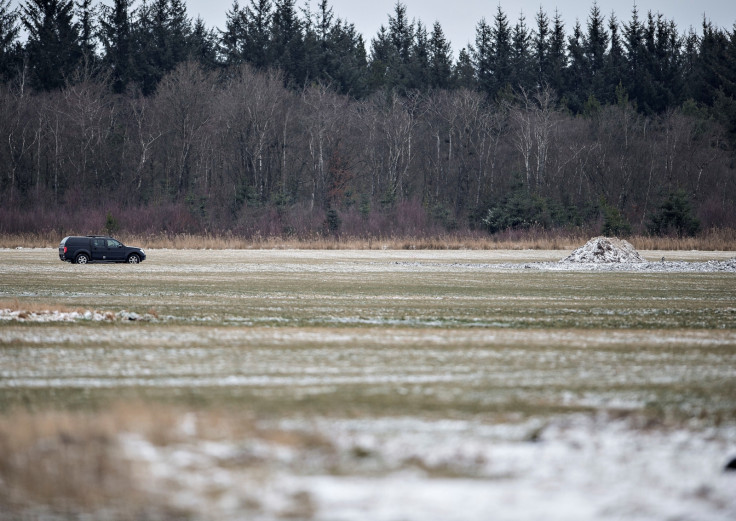 "In the first moment it was not a plane," Klaus told the BBC. "It was maybe 2,000-5,000 pieces of a plane. And we found a motor... then suddenly we found parts of bones, and parts from [the pilot's] clothes.
"And then we found some personal things – books, a wallet with money... Either it was a little Bible or it was Mein Kampf – a book in his pocket. We didn't touch it, we just put it in some bags. A museum is now taking care of it. I think there's a lot of information in those papers," he added.
The aircraft discovered by the father and son is a ME 109 Messerschmitt, which was widely used by the Luftwaffe during World War II.
As the magnitude of the haul became apparent, Klaus contacted the Danish authorities and World War II experts. Soon police and even bomb disposal experts descended on the site after ammunition was found with the plane.
Apart from a historical find, Klaus was also afforded a moment of childhood nostalgia. "He was telling a lot of stories, my grandfather," the agricultural worker said. "Some of them were not true, and some of them were true – but this one was true. Maybe I should have listened to him a bit more when he was alive!"
Meanwhile, the adventure meant that young Daniel had plenty to report on for his homework. "Luckily my son has something to write about in his assignment now," said Klaus. "He's actually been given the day off school today so that he can watch the police and bomb disposal people working. It's quite exciting for all of us."