Clare Hollingworth, the veteran war correspondent who announced the start of the Second World War, has died aged 105.
The journalist who spent most of her career working abroad for publications such as the BBC and NBC was responsible for breaking the "scoop of the century" that Germany had invaded Poland in August 1939 while working for the Daily Telegraph.
She happened to chance upon a huge presence of German armed forces on the Polish border after being employed at the paper for less than a week.
She told the Telegraph in 2011: "I was driving back along a valley and there was a hessian screen up so you couldn't look down into the valley. Suddenly, there was a great gust of wind which blew the sacking from its moorings, and I looked into the valley and saw scores, if not hundreds, of tanks."
The front page of the paper ran with the headline '1,000 tanks massed on Polish border' three days before Germany invaded Poland and war was declared.
A statement on the Celebrate Clare Hollingworth Facebook page said: "We are sad to announce that after an illustrious career spanning a century of news, celebrated war correspondent Clare Hollingworth died this evening in Hong Kong."
The Foreign Correspondents' Club (FCC) in Hong Kong added: "The FCC is very sad to announce the passing of its much beloved member Clare Hollingworth at age 105.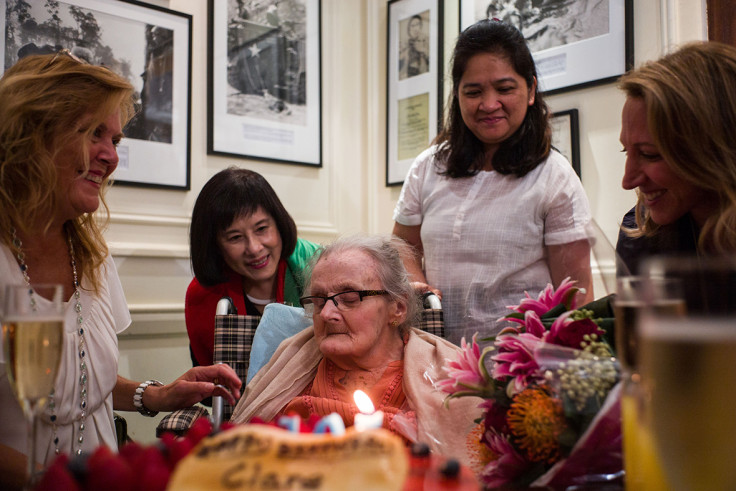 "Clare had a remarkable career as a foreign correspondent, beginning with the scoop of the century when she reported the start of World War II."
FCC president Tara Joseph said: "We are very sad to hear about Clare's passing. She was a tremendous inspiration to us all and a treasured member of our club. We were so pleased that we could celebrate her 105th birthday with her this past year."
Celebrities who have died in 2017, in pictures