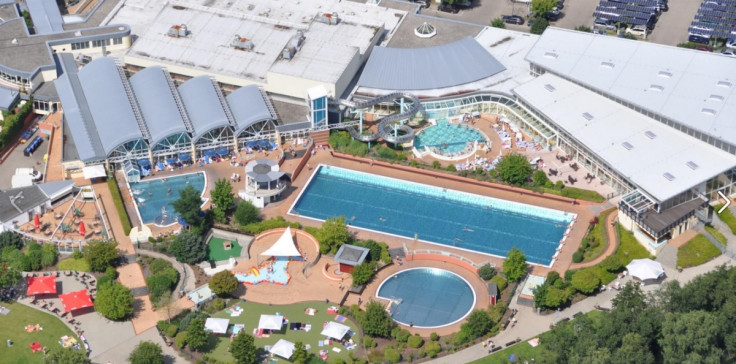 A German water park is to introduce segregated bathing after two Afghan asylum seekers were arrested on suspicion of having raped two girls, aged 14 and 18. The Arriba water park in said they did not wish to place men under "general suspicion" but wanted to see if women and children felt more comfortable by the measures.
The migrant pair aged 14 and 34 are accused of loitering at the bottom of a water slide and molesting the girls as they emerged.
Calling the 1 March incident "very unpleasant", the water park in Norderstedt, a small city in the northern state of Schleswig-Holstein, said in a statement: "In this particular case, the persons concerned were separated and the suspects detained by security personnel. The police were contacted immediately."
It was the second alleged incident involving migrants at the pool. In June 2014, five schoolgirls, aged 15-17, had their breasts and buttocks grabbed by seven young men. One reportedly had her bikini ripped off.
The park said additional security measures had been taken to prevent similar incidents occurring in future. As well as introducing segregated swimming times, the park will introduce plainclothes security guards who will swim alongside customers to monitor swimmers.
More security cameras will also be installed and signs will be put up to warn people that touching fellow swimmers is forbidden, they added.
Germany has spent hundreds of thousands of pounds on the distribution of posters in numerous languages aimed at asylum seekers, informing them of correct behaviour towards women after more than 100 women and girls reported they were sexually assaulted on New Year's Eve in the German city of Cologne.
Swimming pools have become a focus of efforts to try to educate the new arrivals to respect women and girls, even if they are wearing bathing costumes.