Thousands of refugees stuck on the Greece-Macedonia border have been left bogged down in swamp like conditions, after severe rainfall left the Idomeni campsite waterlogged. It is thought around 12,000 refugees are staying at the site, after Macedonia tightened their border controls in February.
An overnight downpour on 4 March left many tents drenched and flooded, with one family seen to be using a small paper cup to try and empty the water from their temporary home. Jackets and trousers could be seen hanging to dry from the barbed wire fences that surround the camp.
Intisra Ali, a nine-month pregnant Syria refugee, said, "[Our tent] is full of water, so the people come here, and seven persons, and our bucket is full of water, so it's so cold. And you see our clothes, all of this full of water because we didn't have a place".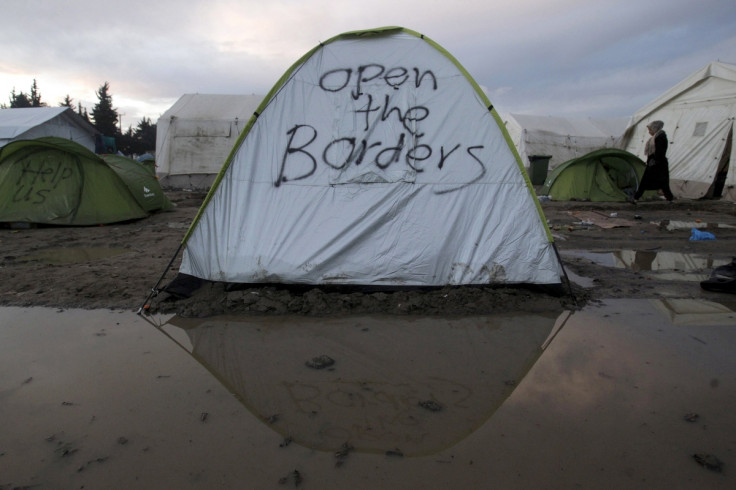 The camp has significantly grown in size in recent months, after Macedonia made it harder for refugees fleeing war in the Middle East to make their way into the country. It is thought around 30,000 people are stranded in Greece due to the tighter security put in place in a number of Balkan countries.
The numbers coming to the Idomeni camp show no sign of slowing either, with an estimated 500 new refugees arriving each day. Greek officials claimed that 320 refugees crossed the border on 3 March.
Greece is struggling to deal with the high numbers of refugees in the country, amid one of the worst recessions in the country since the Second World War. The European Commission unveiled €300m (£232m, $329m) in emergency aid for countries and organisations attempting to help with the crisis earlier in 2016.