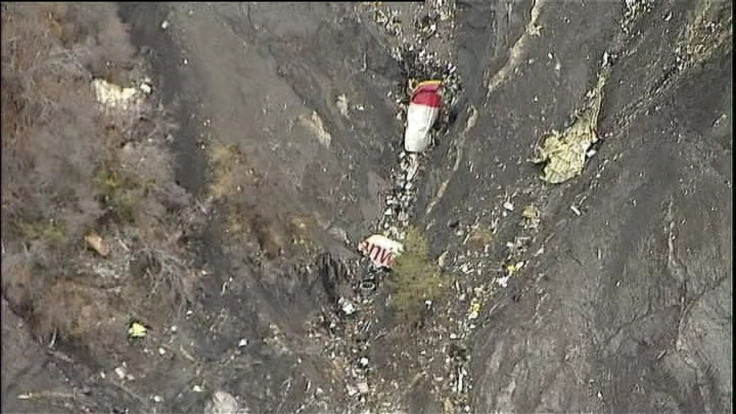 The crash of Germanwings flight 4U9525 in the French Alps, killing all 150 people on board, is being treated as an "accident," authorities say.
One of the two black boxes – the aircraft's cockpit voice recorder - has been recovered by the search crew, while the hunt is on for the flight data recorder. The search operation was suspended overnight due to poor weather conditions. It resumed at dawn.
French aviation experts have already begun investigating the recovered black box for clues.
"For the time being, we say it's an accident, anything else would be speculation," Lufthansa vice president for sales and services in Europe Heike Birlenbach told reporters at Barcelona airport. Germanwings is a low-cost subsidiary of Lufthansa.
The Airbus A320 airliner with 144 passengers and six crew members on board, took off from Barcelona and was heading to the German city of Dusseldorf when it plunged into the French Alps. All passengers and crew are presumed dead.
French MP Christophe Castaner, who flew over the crash site, said: "Horrendous images in this mountain scenery. Nothing is left but debris and bodies. Flying over the crash site with the interior minister - a horror - the plane is totally destroyed."
Investigators are perplexed as to why the pilots did not send a mayday signal when the plane was rapidly losing altitude for eight minutes, nor sought changes to its flight path. Mysteriously, there was total radio silence during the last 10 minutes of the flight prior to the crash.
"We have obtained copies of the contact between the control tower and the pilots of the plane. These show there was no contact with the plane after it started losing altitude and when the air traffic controllers tried to contact it there was no response," said Brice Robin, public prosecutor at Marseille, who is leading the probe into the crash.
"It's too early to establish the cause of this accident. For the moment, the investigators working with the gendarmes are interviewing witnesses to have a more precise idea about what happened. The black box has been flown by aircraft to Paris this evening to be examined tomorrow [Wednesday] morning."
Aviation experts and flight-monitoring agencies have ruled out an aircraft explosion or a mid-air stall – two of the possible reasons which would explain the rapid descent.