Germany anti-Islam Pegida protests: Undercover reporter fired for playing right-winger role too well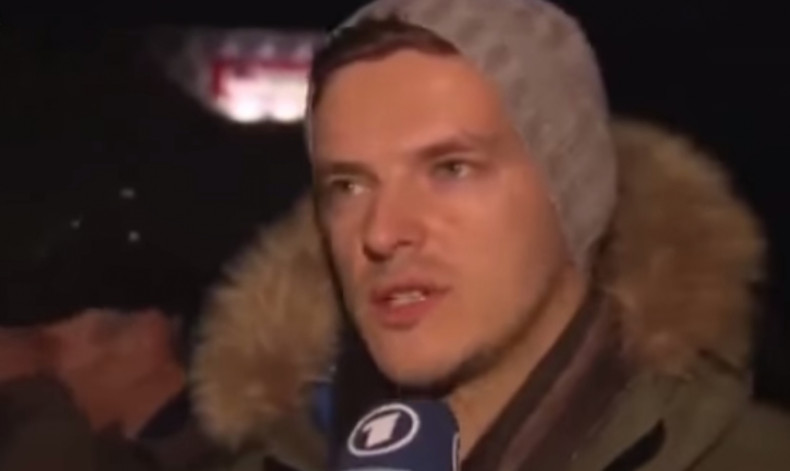 A German undercover journalist has been sacked for giving an interview to a rival TV network while posing as an anti-Islam demonstrator during a far-right protest.
Felix Reichstein, a reporter with the private RTL broadcaster, was mingling with far-right militants at a 15,000 -strong demonstration in Dresden last week, when a fellow journalist stopped him to ask for a comment on the perceived Islamisation of Germany.
The journalist, who did not identify himself, stayed in character during the interview, saying: "When you go out, there really are a lot of Turks.
"I get on with many of them fine, but it comes to the point where you think 'are we really still German in Germany?" Reichstein continued, according to The Local.
Members of the group behind the rally, the Patriotic Europeans against the Islamisation of the West (Pegida), rarely talk to media, which they accuse of "spreading lies". Thus the rare interview made the final cut and was broadcast nationwide by TV network NDR on flagship current affairs show Panorama.
Reichstein was soon recognised by colleagues and fired from his job.
RTL wrote that, although the reporter's comments didn't reflect his or the company's view, Reichstein had clearly made an error in judgement.
"He had three options: not to say anything, come out as a colleague or remain in the role as a Pegida follower. He chose the third option, clearly making the wrong decision," the broadcaster said.
Pegida has organised weekly protests since October. The last, held in front of the Semperoper opera house in Dresden this week, was attended by about 17,500 people.
Germany has recently experienced a rise in asylum applications, partly because of the war in Syria.
Meanwhile, reports on home-grown radicals joining jihadist groups in the Middle East has helped fuel far-right anti-immigration sentiments.