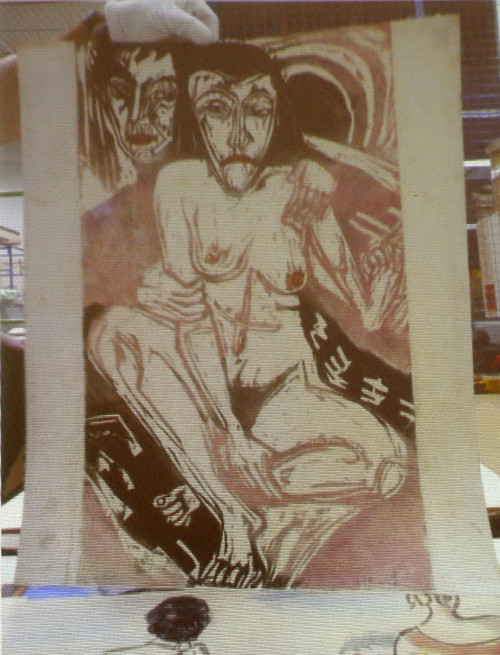 German authorities are considering changing the law to allow the rightful owners of art looted by the Nazis to reclaim it more easily.
The bill, proposed by the southern state of Bavaria, would strike down a 30-year statute of limitations on reclaiming stolen artwork.
The move comes after thousands of artworks were found in the homes of 81-year-old recluse Cornelius Gurlitt, whose father was an art dealer who worked for the Nazis.
In Munich, Bavaria, 1,400 lost artworks by artists including Picasso, Cezanne, and Degas were found in his flat three months ago.
Last week 60 more artworks by artists including Monet and Renoir were found in Gurlitt's home in Salzburg, Austria, with experts declaring the collection "even more important" than the one found earlier.
"The Gurlitt case revealed a flaw in German law that damages the reputation of Germany," said Bavarian Justice Minister Winfried Bausback, adding that "we must do something" to overcome the hurdles faced by many Jewish families seeking to reclaim artwork, furniture and other valuables.
"It cannot be that victims of the Nazi regime are able to prove that, for example, a picture that belonged to their father or grandfather was stolen by the Nazis, then they are met with a shrugging of the shoulders and a 'Sorry, but the statute of limitations has expired,' " Bausback said.
The new law, dubbed the "Lex Gurlitt", was presented yesterday in Germany's upper house of parliament, and would have to be also passed in the lower house before becoming law.
Under current legislation, stolen art must be reclaimed within 30 years, meaning the window for reclaiming art stolen during the second world war closed in 1975.
In order to reclaim an artwork, a complainant must prove "malicious intent" by the current owner of the work, which could mean a failure properly to research its provenance, and identify it as stolen.
Last month the head of the World Jewish Congress Ronald Lauder called the stolen artworks "the last prisoners of World War II", and urged German legislators to help families and individuals seeking to reclaim them.
Bausback said it would be "a reasonable solution which helps the victims and also complies with the constitution".
He said the wider problem would arise again "with each new find -- be it the new discovery in Salzburg in the Gurlitt case, or future finds involving other people".
"And then we should be able to say: we didn't just talk about it at length, we found a solution".
Nazi art theft is subject of new movie the Monuments Men, directed by George Clooney, which tells the story of a unit of allied servicemen charged with recovering stolen artworks in the wake of World War II.
Watch the trailer for The Monuments Men on YouTube below.