Germany is set to deport two men, who were born on its soil, on suspicion of planning a terror attack. The men whose parents are foreigners were arrested on February 9 in the central city of Gottingen, but they have never been charged.
This is the first time in the country's history when Berlin is deporting Germany-born people.
Lower Saxony Interior Minister Boris Pistorius said that the federal court has also accepted the deportation order after a petition by his ministry and added that the deportations would take place as soon as possible and certainly before mid-April, BBC reported.
The men could not get the citizenship despite being born in the country as like several European nations, Germany also subscribed to the idea of "jus sanguinis". This is a principle of nationality law by which citizenship is not determined by place of birth but by having one or both parents who are citizens of the state.
A gun and a flag of the so-called Isis were recovered from the duo's – a 27-year-old Algerian and a 22-year-old Nigerian – home when they were arrested after a police raid.
The men, termed as "dangerous" by the police, were known to authorities through their association with Salafists. They might now be barred from Germany for an indefinite period. However, police have to drop the criminal proceedings against them as they couldn't find out whether the suspects had planned to carry out an attack.
It was also not clear whether the men would appeal against the decision.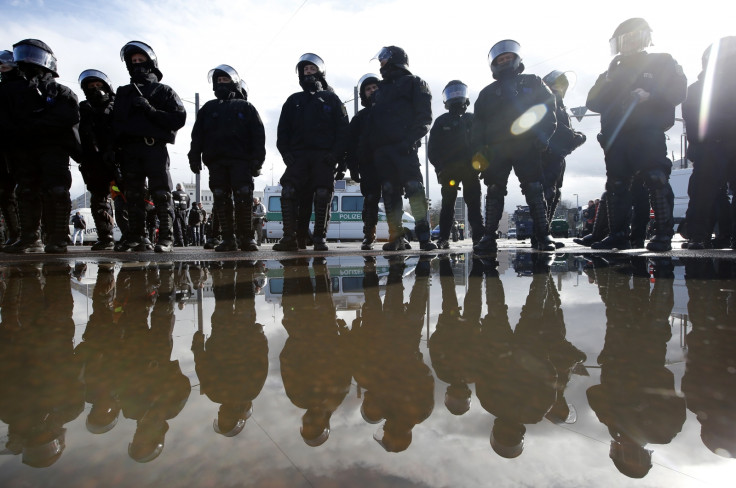 Germany has been on high alert after the December Berlin Christmas market attack, which claimed 12 lives and injured several others.
The assault was carried out by a 24-year-old Isis militant Anis Amri, who was shot dead four days after the rampage by Italian police when he was travelling through several European countries before heading to Italian city of Milan.