Far-right German politician Marcel Zech has been charged with incitement of racial hatred over a gruesome back tattoo, which depicts the towers of the Auschwitz Nazi concentration camp and bears the slogan from the gates of Buchenwald: "Jedem das Seine" or "to each his own".
Zech, a member of the far-right National Democratic Party and a county council member just outside of Berlin, could face five years in prison over the tattoo. Germany has strict laws prohibiting the public display of Nazi symbols.
Zech's Nazi secret was uncovered when he was seen swimming at a local pool. A concerned member of the public snapped the right-wing politician in Oranienburg, north of Berlin, and passed it on to authorities.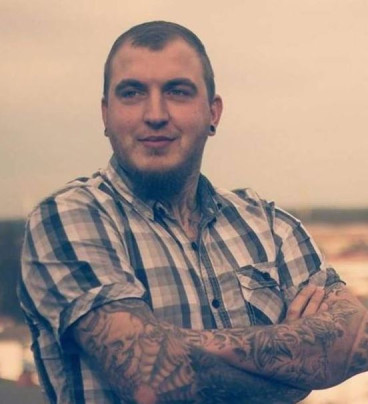 German paper Potsdamer Neueste Nachrichten, which broke the story, reported Zech had enlisted the support of neo-Nazi lawyer Wolfram Nahrath in his case. Zech will appear before Oranienburg district court on 22 December.
The charges against the far-right politician, also a restorer of vintage stained glass, stand only because he took his shirt off. It is not an offence simply to have the tattoos. Zech also reportedly has a black sun tattoo on his arm. The symbol is a frequent motif in neo-Nazi imagery.
German law most clearly prohibits the display of Swastikas, the Aryan symbol of the Nazi regime, however past rulings have also set precedent for offence over the image of Himler and the SS uniform specifically because of the fear associated with the Nazi era leader and the SS.
The images of Buchenwald and Auschwitz – both indelible symbols of the Holocaust – are likely to be found similarly representative of Nazi terror, German legal experts have speculated.
Zech's own tattoo appears to be an amalgam of images from Buchenwald and Auschwitz. The tattoo which covers his lower back and hips shows the tower entrance to Auschwitz but carries the barbed wire and slogan of Buchenwald.