Germany: Pegida vows to continue anti-Islam protests despite jihadist death threats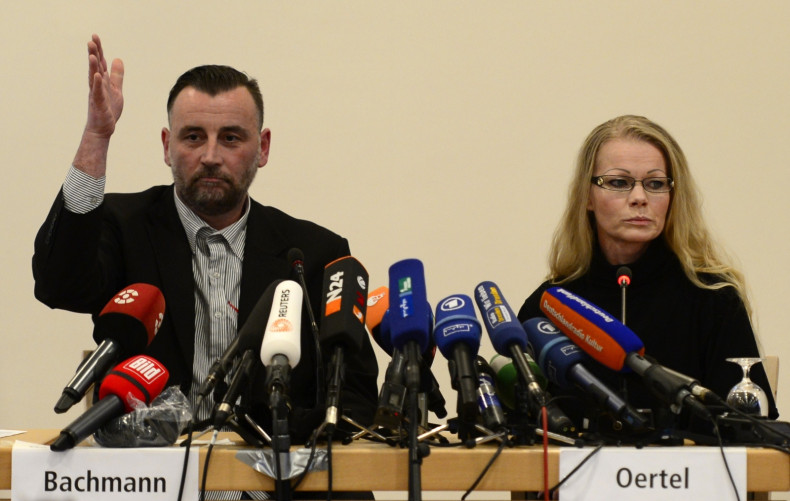 The organisers of a grassroots anti-Islam movement in Germany said they will continue holding protests despite the cancellation of this week's rally over death threats from Islamist groups.
The Patriotic Europeans against the Islamisation of the West (Pegida) called off their weekly rally in the eastern city of Dresden, after police said there were calls for jihadists to kill one of its best-known figures, Lutz Bachmann.
"[It] doesn't mean that we'll let ourselves be gagged," co-organiser Kathrin Oertel told a press conference. Bachmann added they were going ahead with plans for a new demonstration next week.
Pegida has been holding anti-Islam protests in Dresden every Monday since October. The last rally held in the wake of the Islamist attacks in Paris drew a record number of 25,000 people.
On Sunday (18 January) the group, who have been accused of fuelling racism and Islamophobia, published a post on Facebook announcing no demonstration was to be held this week, for there was "a concrete threat against a member of the organisation team."
Pegida supporters were urged to light candles and hang flags out of their windows instead.
Police said they banned all rallies in Dresden as there had been calls for would-be-jihadists to mingle among the protesters and murder one of movement's top figures, later identified as Bachmann.
Explaining the decision, Dresden police chief Dieter Kroll also cited an Arabic-language tweet describing Pegida as an "enemy of Islam".
Pegida's Islamophobic rhetoric has been condemned by the government and met a strong opposition in Germany.
Last week, dozens of public figures, including retired footballers, actors and former heads of state signed a petition against Pegida, whose supporters were outnumbered by counter-protesters at numerous rallies.
This week's rally cancellation wasn't however welcomed by authorities. German Justice Minister Heiko Maas, a vocal Pegida critic, said freedom of speech should not to bow to terror threats.
Maas said that violence must never lead to opinions being suppressed regardless of whether or not we like these opinions.
"The great majority in Germany rejects Pegida and has taken to the streets against Pegida in recent weeks," he said. "That must continue to be possible, even if there were certainly good reasons for the individual decision by security authorities in Dresden."